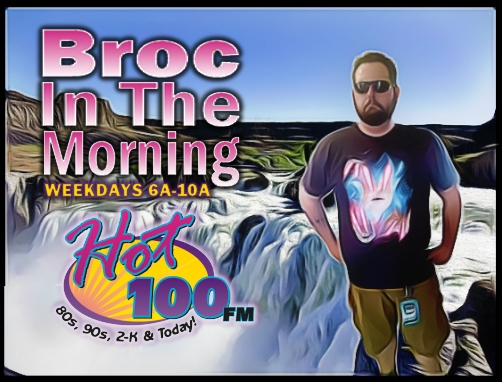 DAILY BLOG ENTRIES
DAY PREP – 10/23/17 - Brought to you by D. L. Evans Bank, local Idaho-based community bank since 1904. Serving our communities  then, now and tomorrow.
The Friends Of Hailey Public Library's Used Book and Bake Sale is this Thursday. Friday and Saturday in the Queen of the Hills Room at the Hailey Community Campus.   All proceeds will fund enhancements to the collections and programs of the Hailey Public Library.   The sale is free to attend, and runs Thursday 9a 'til 7p, Friday 9a 'til 6p and Saturday
The Twin Falls Public Library will host their annual Teen Halloween Party on Thursday afternoon from 4:30 'til 5:30.  Join the library for a fun Halloween Party with treats, games and prizes.  You're encouraged to wear your costume, but certainly not required to do so.  The party is open to teens in grades 6 through 12, and is free and open to the public.
The Jerome Public Library's annual Open House Halloween Carnival is this Friday afternoon from 1 'til 3.  The carnival features lots of games, lots of snacks, is free and is open to the public.  Then, later Friday afternoon the Jerome Public Library will host its annual teen Halloween scavenger hunt from 5-6 PM. The hunt features a costume contest, snacks, mummy wrap, and an eyeball relay race.
Downtown Twin Falls trick or treating is this Saturday on the newly renovated area of Downtown Twin.  It's a family-friendly event for all ages.  Dress the kids up and walk with them from storefront to storefront collecting candy and goodies at every stop along the way.  Trick Or Treating downtown gets underway at 2, and will wrap up around 4.
VFW Post 3001 and its Auxiliary present the annual Fall Fling German Dinner this Saturday from 6 'til 8pm.  It's a great night of german cuisine, door prizes and more.  The menu features schnitzel, bratwurst & sauerkraut, German potato salad and more.  Pick up tickets from any VFW Post 3001 member or buy yours at the Snake River Elks Lodge.  Tickets are $17 in advance with all proceeds going to the Auxiliary who will use those funds to help Magic Valley families in need this holiday season.
Day Welding is hosting a free rock decorating day this Saturday at the craft fair at Minico High School.  Day Welding has two tons of river rocks, painting and decorating supplies, and space and tools to decorate.  You're invited to stop by and decorate your own rock to hide - or you can leave it at the event and one of the Magic Valley rock groups will hide it for you. 
And The Hot 100 FM Halloween Bash is this Saturday at Canyon Crest.  Join us for a of dancing, door prizes, and fun!  We'll award five hundred bucks to the winner of the costume contest; runner up even scores a hundred bucks cash, dinner for two and an overnight stay at Cactus Pete's.  It's a party for 21 and up.  Advance tickets are on sale now at hot100now.com.  Get 'em in advance for ten bucks, or purchase yours at the door for fifteen.  Remember, this year the party is at CANYON CREST.  Doors at 8p, party @ 9... and I have your chance to win a pair of tickets to the party every morning this week during your prize on the 5.  We'll see you there!
MOVIES TONIGHT
MAGIC VALLEY CINEMA 13 (MAGIC VALLEY MALL):  Geostorm, Same Kind Of Different As Me, The Snowman, Only The Brave, The Foreigner, Happy Death Day, Blade Runner 2049, The Mountain Between Us, My Little Pony: The Movie, American Made, Kingsman: The Golden Circle, The Lego Ninjago Movie, It & Despicable Me 3
CENTURY STADIUM 5 (BURLEY): Only The Brave, Geostorm, My Little Pony: The Movie, Flatliners, The Mountain Between Us & Happy Death Day
BURLEY THEATER:  Spiderman: Homecoming
MAGIC LANTERN THEATERS (KETCHUM):  Victoria & Abdul, Take Every Wave: The Life Of Laird Hamilton, Geostorm, Blade Runner 2049, Battle Of The Sexes, The Mountain Between Us & American Made  
For showtimes and advance tickets, CLICK ON THE NAME OF THE THEATER ABOVE.
CONCERTS THIS WEEK
THIS WEDNESDAY, 10.25 – Kesha – Rockwell @ The Complex – Salt Lake
THIS THURSDAY, 10.26 – Mary Lambert @ The Neurolux – Boise
THIS THURSDAY, 10.26 – Needtobreathe @ Knitting Factory - Boise
UPCOMING CONCERTS
SATURDAY 11.04 – Ani DiFranco  @ Eccles Theatre – Salt Lake
FRIDAY 11.10 – Blues Traveler @ Knitting Factory – Boise
FRIDAY 11.10 & SATURDAY 11.11 – Warrant @ Cactus Petes – Jackpot
SATURDAY 11.11 – Third Eye Blind @ Knitting Factory - Boise
TUESDAY 11.14 – Michael McDonald @ Eccles Theatre – Salt Lake
SATURDAY 11.18 – David Archuletta @ Idaho State University - Pocatello
TUESDAY 11.21 – Trans-Siberian Orchestra @ Vivint Smart Home Arena – Salt Lake
FRIDAY 11.24 – Katy Perry @ Vivint Smart Home Arena – Salt Lake
MONDAY 11.27 – Jewel @ Eccles Theatre – Salt Lake
WEDNESDAY 11.29 – Billy Joel @ Vivint Smart Home Arena – Salt Lake
FRIDAY 12.01 & SATURDAY 12.02 – Pam Tillis & Lorrie Morgan @ Cactus Petes – Jackpot
MONDAY 12.11 – Lindsey Sterling @ Idaho Civic Auditorium – Idaho Falls
MAGIC VALLEY FIVE DAY FORECAST
MONDAY:  Partly Cloudy & 62
MONDAY NIGHT:  Parly Cloudy & 35
TUESDAY:  Sunny & 65
WEDNESDAY:  Sunny & 69
THURSDAY:  Partly Cloudy & 62
FRIDAY:  Sunny & 58
SATURDAY & SUNDAY:  Sunny & 63
MONDAY (10.30.17):  Sunny & 59
HALLOWEEN (TUESDAY, 10.31.17): Sunny & 54
MONDAY'S QUESTION OF THE DAY
Question of the Day:  A Hot listener (We'll call her Cheryl) writes -
My husband and I have chosen to go to one of our best friends weddings. It is a destination wedding, so we've succumbed to the fact that this will cost us some money to get there... And yes, we understand we don't have to go but are choosing to because it's our friend.  The "destination" is in the United States, but is expensive to get to, expensive to stay in and just all around expensive to eat/drink/hang out at.  My question/problem is the bridal shower and wedding gift; every invitation we've gotten include where they are registered hence: getting a gift. Are we terrible for thinking that they shouldn't be asking for gifts? It's literally minimum $1,000 for 2 people just to get to the wedding and stay there FOR ONE NIGHT!  We aren't going to be "those people" who don't get them a gift, but it's really getting to us that they're requesting gifts after already "inviting" people to spend hundreds - and in our case, thousands - just to go to the wedding, it also doesn't help that this is all happening around the Christmas season so there's more money people will be spending.  Any help is appreciated!  -Long time listener, first time caller (or writer :) ), Cheryl
So what do you think?  Should Cheryl and her husband bite the bullet and get 'em a gift on their registry?  Now personally, I'd scrap the gift ENTIRELY.  My sister had a destination wedding a few years back, and she pretty much owned the fact that people were dumping a ton of cash in just GETTING there, so the gift thing wasn't a priority.  I think she had even made mention in her invite that "your presence IS your gift" - but THESE folks clearly want you to show up AND buy 'em a present.  What should Cheryl do in this situation?  I've always viewed destination weddings to be pretty selfish in the first place!  Your advice... 1, 2, 3 GO!  (Broc)  JOIN THE CONVERSATION ON OUR FACEBOOK PAGE!
 HOLLYWOOD
Reports had leaked out last month about Justin Timberlake performing at this year's Super Bowl halftime show, and on Sunday, the NFL provided confirmation. The 36-year-old Grammy winner will return to the biggest stage in the country's most-watched TV show for the first time since his infamous "wardrobe malfunction" moment with Janet Jackson in 2004.  The Memphis-born Timberlake will be featured in February at Super Bowl 52, held at U.S. Bank Stadium in Minneapolis. The league has yet to announce if any other artists will join him onstage.  And like I said earlier this month when this rumor first started circulating, I think the GREATEST "special surprise guest" performer who should pop out out of a secret compartment below the stage... is of course, Janet Jackson.  Let's just hope she's using more than dollar store scotch tape to hold her clothes in place this year.  This will be the third Super Bowl halftime gig for Timberlake, the most for any individual entertainer, including a 2001 performance with 'N Sync.
According to People Magazine, Actor Ewan McGregor and his wife Eve Mavrakis have split after 22 years of marriage.  A source told the magazine that the couple called it quits in May.  The news broke after The Sun published photos of McGregor kissing his "Fargo" co-star Mary Elizabeth Winstead at a West London café.  Winstead and husband Riley Stearns broke up in May after seven years of marriage.  I guess this goes to disprove the whole "If you make it 7 years, you'll make it forever" theory!
On Sunday night, actor John Stamos announced his engagement to actress Caitlin McHugh via an adorable post across social media: "I asked...she said yes! ...And we lived happily ever after."  The post was accompanied by a painting that shows the couple embracing in front of Sleeping Beauty's castle at Disneyland, which appears to fit in with Stamos's larger proposal plan, as the great Uncle Jesse himself and his fiance had been spotted wandering around Disneyland just hours before the announcement.