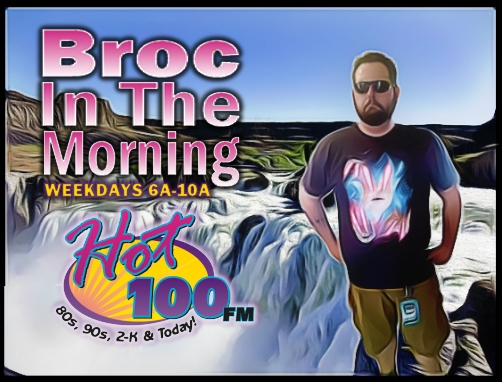 DAILY BLOG ENTRIES
DAY PREP – 10/19/17 - Brought to you by D. L. Evans Bank, local Idaho-based community bank since 1904. Serving our communities  then, now and tomorrow.
In recognition of Domestic Violence Month, Voices Against Violence will hold a Candlelight Vigil tonight at Twin Falls City Park.  The vigil will honor those who we have lost to domestic violence and to recognize those who survived. Victims will share their stories, and the event will also feature live music and poetry. Survivors of domestic violence and their families are invited to speak as well.  The event runs from 6 'til 8.
The annual Stricker After Dark event will be held tomorrow and Saturday night at the historic Rock Creek Stage Station and Stricker Homesite.  At this year's Stricker After Dark, guests will be taken on a candlelit tour of the Stricker home, which was built in 1900. As the tour guides take guests through the house, they will tell you spooky stories about the home and property. The house tour is recommended for ages 6 and up, and children cannot be carried on the tour.  Guests are also invited to take a moonlit stroll through the grounds of the site, sit by a roaring campfire, and visit the Interpretive Center.  Cost is $5 per person, with all proceeds going to preserve and maintain the Stricker property.
Heath Harmison, a Twin Falls native, performs live Saturday night in the Gala Showroom at Cactus Pete's.  He got his start with Danny Marona's stand-up comedy club right here in Southern Idaho, and now can be seen as a Las Vegas Strip regular, opening for such headliners as Brad Garrett, Louie Anderson, Dennis Miller and Eddie Griffin.  Heath will join me on the show for a quick chat tomorrow morning at 7:20, and I'll also have a chance for you to win a pair of tickets to his show today and tomorrow on your Prize On The Five.  If you wanna catch him, get tickets for the performances - there are two of them, the first at 5:30 and the second at 8:30 - at cactuspetes.com.
Have lunch with the witches at Nature Nursery & Markets this Saturday from 11 'til 4.  The event includes trick or treating, a bakery, face painting, fortune telling, pumpkin decorating and even a Halloween parade at noon!  Cost is five bucks per person and that includes lunch.  Again, it's this Saturday from 11 'til 4 at Nature Nursery & Markets, 120 East Highway 81 in Burley.
Join me broadcasting live Saturday from 11 'til 1 at the NEW Oasis Stop N' Go Chevron at the corner of Elm and Addison, across the street from Kmart.  In celebration of the new store, Oasis is throwing a Customer Appreciation event and they've invited me down to be a part of it1  During the broadcast, snag one dollar hot dogs and sodas PLUS a bowl of Grandma Chrissy's famous chili!  I'll be there with tons of door prizes to give away as well, including Oasis gift cards and Hot 100 FM t-shirts1 
The Twin Falls County Fair Foundation's 'Anything Potato' cook-off is this Saturday from 5:30 'til 8 in Twin Falls COunty Fairgrounds Merchant Building #3.  Cost is $20 per family or $10 per person and $4 for kids aged 5 to 11.  If you'd like to ENTER the cook-off, all organizations, service groupsandr individuals are welcome to do so.   Any recipe containing potato as an ingredient is eligible.  Each group or individual entry must cook and provide enough 2 oz. samples for 200 people.  Cups and utensils will be provided.   The attending public will make their choice for the best of "Anything Potato."  For more information call the Twin Falls County Fair Office.
MOVIES TONIGHT
MAGIC VALLEY CINEMA 13 (MAGIC VALLEY MALL):  The Foreigner, Happy Death Day, Blade Runner 2049, The Mountain Between Us, My Little Pony: The Movie, American Made, Flatliners, Kingsman: The Golden Circle, The Lego Ninjago Movie, It & Despicable Me 3
CENTURY STADIUM 5 (BURLEY): Happy Death Day, Blade Runner 2049, The Mountain Between Us, American Made, The Lego Ninjago Movie, It
MAGIC LANTERN THEATERS (KETCHUM):  Brad's Status, mother!, Blade Runner 2049, Battle Of The Sexes, The Mountain Between Us & American Made
For showtimes and advance tickets, CLICK ON THE NAME OF THE THEATER ABOVE.
CONCERTS THIS WEEK
TONIGHT – 10.19 – Huey Lewis & The News – Eccles Theater – Salt Lake
SATURDAY – 10.21 – Luke Bryan & Brett Eldredge – Usana Amphitheatre – Salt Lake
SATURDAY - 10.21 - Heath Harmison - Cactus Pete's Gala Showroom - Jackpot
NEXT WEDNESDAY, 10.25 – Kesha – Rockwell @ The Complex – Salt Lake
MAGIC VALLEY FIVE DAY FORECAST
 THURSDAY:  Sunny & 75
THURSDAY NIGHT:  Clear & 45
FRIDAY:  Showers & 51
SATURDAY:  Partly Cloudy & 54
SUNDAY:  Sunny & 67
MONDAY:  Partly Cloudy & 65
THURSDAY'S QUESTION OF THE DAY
Question of the Day:  Kids wander off all the time - especially when they see shiny play things in the next aisle over!  Every parent has had that moment of panic... when they realize their child is no longer by their side, and they don't know where he/she went.  When I was a kid, probably 4 or 5, there was a sweet little old lady who lived down the street.  I was outside playing with one of the neighbor kids, and this lady was outside.  She went up to her and said "I'm hungry!"  So, the little old lady invited us in for a banana.  By the time I realized what I had done was wrong, the entire neighborhood had been searching for both of us.  I wasn't allowed to leave the yard for a LONG time after that.  As a parent, where did YOU "misplace" your kid?  Or, AS a kid, where did you wander off?  (Broc)  JOIN THE CONVERSATION ON OUR FACEBOOK PAGE!
HOLLYWOOD
 Netflix rarely shares it's viewership statistics with anybody - but yesterday, they threw out some fun numbers to look at.  They said that on the streaming media platform,  8.4 million users have watched an entire TV show season within 24 hours of its release.  They call that type of binge watching "binge racing" - and topping the list of binge raced shows was Gilmore Girls: A Year in the Life, which honestly doesn't surprise me.  I think my wife and I spent maybe TWO days watching it, but yeah, we flipped it on the moment we knew it was available.  Fuller House came in second, and Marvel's The Defenders took the number three spot. Canada, the U.S. and Denmark were the three countries where people binge raced the fastest.
 68-year-old Billy Joel and his 35-year-old wife are expecting a new baby.  In an interview over the weekend, the six-time-Grammy-award-winner said "We are due next month."  He and his wife are already parents to 2-year-old daughter Della Rosa.  Joel also has an adult daughter, Alexa Ray, 31, with his second wife, model Christie Brinkley. The musician said he has remained friends with his three ex-wives.  Joel and his fourth wife started dating in 2009 and wed in July 2015 during a secret ceremony at his Long Island estate. They welcomed Della Rosa the following month.  Oh, the life of a rockstar.  It's gotta be like no other - and I wouldn't wish it upon anyone.
 Demi Lovato has a history of being very honest with her fans, and she proves it in her new documentary.  In it, she provides an in-depth look at her career trajectory through never-before-seen home videos and candid talks.  In it, she admits that she was doing cocaine for the majority of filming her last documentary, Stay Strong. The singer says her first encounter with drinking and partying was in high school, but it all escalated during her Disney Channel days. "I loved it," she recalls of her past drug use, starting at age 17.  She also says that though she's extremely proud of abstaining from drugs and alcohol for nearly six years, she has yet to effectively treat her eating disorder.  She said "Food is still the biggest challenge in my life."  Lovato is now 25 years old and her new documentary, titled "Simply Complicated" debuted on YouTube the day before yesterday.