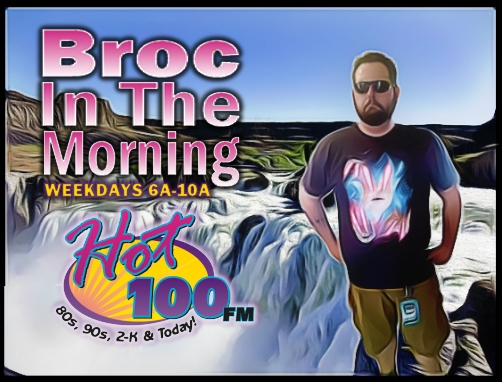 DAILY BLOG ENTRIES
DAY PREP – 10/09/17 - Brought to you by D. L. Evans Bank, local Idaho-based community bank since 1904. Serving our communities  then, now and tomorrow.
The Black Label Parlor is hosting an open house and grand opening this Friday the 13th from 10 'til 5.  Drop by their location on Washington Street North for door prizes, raffles, food, refreshments and a chance to win free haircuts for a year!
The Cheer for Mia's Cause Senior Project Cheer Camp is this Saturday at Filer Intermediate School.  Check in is at 8 a.m. and the camp will be held from 8:30 'til 12:30.  Grades K through 8 are welcome, and at camp the kids will  rehearse a routine that will be performed at Filer High School next Friday, October 20th.  Entry fee is $15.  All proceeds go to benefit Mia Trease's fight against cancer. 
The Gooding Class of 1982 is helping with a benefit dinner and auction for Sherry Tschannen Fuqua to help her pay medical bills that her insurance wouldn't pay for chemotherapy treatments. She recently underwent chemo to fight Liver Cancer which is her third battle with cancer. The dinner is this Saturday at the Gooding County Fairgrounds Commercial Building from 6:30 'til 11.
The Moose Lodge Craft Fair is this Saturday from 9 'til 5.  The Moose Lodge is located at 835 Falls Avenue in Twin.
And the annual Jerome American Legion Auxiliary's Chili Feed Fundraiser is this Saturday as well at the corner of North Lincoln and 7th Avenue East in Jerome.  The event gets underway at 6p and features the chili dinner and a silent auction fundraiser.
MOVIES TONIGHT
MAGIC VALLEY CINEMA 13 (MAGIC VALLEY MALL):  Blade Runner 2049, The Mountain Between Us, My Little Pony: The Movie, American Made, Flatliners, Kingsman: The Golden Circle, The Lego Ninjago Movie, Home Again, It & Despicable Me 3
CENTURY STADIUM 5 (BURLEY): Blade Runner 2049, The Mountain Between Us, American Made, Kingsman: The Golden Circle & The Lego Ninjago Movie
BURLEY THEATER:  It
MAGIC LANTERN THEATERS (KETCHUM):  Blade Runner 2049, Battle Of The Sexes, The Mountain Between Us, American Made, Kingsman: The Golden Circle & Wind River  
For showtimes and advance tickets, CLICK ON THE NAME OF THE THEATER ABOVE.
MAGIC VALLEY FIVE DAY FORECAST
MONDAY:  Sunny & 57
MONDAY NIGHT:  Clear & 33
TUESDAY:  Partly Cloudy & 67
WEDNESDAY:  Partly Cloudy & 56
THURSDAY:  Sunny & 52
FRIDAY:  Partly Cloudy & 54
MONDAY'S QUESTION OF THE DAY
Question of the Day: Before my wife left town last week, she left in my hands the daunting task of venturing out to the Hallmark Ornament Premiere on Saturday morning, where I waited in line for an HOUR AND FORTY MINUTES so i could secure one of the coveted "limited edition" ornaments and make sure the rest of her Hallmark Wish List made it to layaway during the premiere.  It was a ridiculous wait - but all I could think about were the people who wait in lines for hours and sometimes days for grand openings, black friday sales, concert tickets, etc.  Today's question:  What's the LONGEST line you've ever waited in, and was it worth it? (Broc) JOIN THE CONVERSATION ON OUR FACEBOOK PAGE!
HOLLYWOOD
Blade Runner 2049 crushed it at the box office over the weekend, coming in at number one and bringing in an estimated 31-and-a-half million dollars.   Not a bad weekend for The Mountain Between Us, either, considering it premiered on about 1,000 less screens than did Blade Runner - and still managed to land the #2 spot with 10.1 million.  It slips one spot this week to land in 3rd, bringing in 9.6 million.  That film has thus far grossed about 305 million dollars domestically.  A pretty weak opening for My Little Pony: The Movie.  It debuted in 4th, bringing in only 8.8 million.  And Kingsman: The Golden Circle slips from 1st to 5th this weekend with 8.1 million.
Speaking of movies, a guy who's responsible either directly or indirectly for loads of movies you've seen, loved, and maybe even hated - Harvey Weinstein has been fired from his own company.  The Weinstein Company fired co-founder Harvey Weinstein yesterday, after a New York Times investigation uncovered allegations that he had engaged in rampant harassment, dealing a stunning blow to a producer known for shaping American film.  The statement announcing the firing said the decision had been made "in light of new information about misconduct by Harvey Weinstein that has emerged in the past few days." The firing was an escalation from Friday, when one-third of the company's all-male board resigned and four members who remained announced that Mr. Weinstein would take a leave of absence while an outside lawyer investigated the allegations.  After the investigation surfaced earlier last week, Mr. Weinstein said in a statement he was planning to get help, but within hours, he had threatened to sue The Times for defamation.
Jason Aldean returned to Las Vegas exactly one week after he performed at the Route 91 Harvest Festival across from the Mandalay Bay Resort and Casino, where a gunman opened fire from the hotel and injured more than 500 in attendance, killing at least 58.  Aldean and his pregnant wife Brittany Kerr Aldean flew in Sunday to visit with hospitalized survivors of the shooting. His wife described the emotional trip on Instagram Sunday evening, saying "Feels surreal being back in Vegas today. Visiting some of the strongest people we have ever met… fighting the toughest battle of them all… for their lives."  She posted the note along with a photo of the couple facing the Mandalay Bay.  "You have helped us try to begin to start the healing process by seeing the strength each one of you have. Thank you for today. We will never forget," said the mother-to-be, who is expecting a baby boy in December.