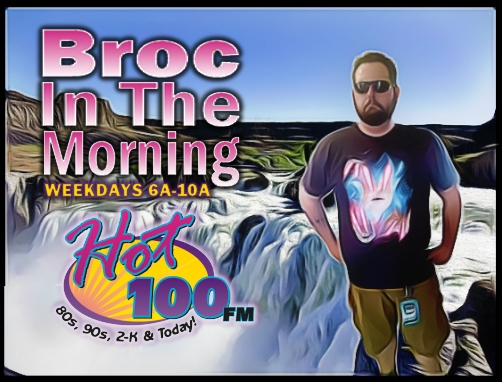 DAILY BLOG ENTRIES
DAY PREP – 09/25/17 - Brought to you by D. L. Evans Bank, local Idaho-based community bank since 1904. Serving our communities  then, now and tomorrow.
The 28th Fall Film Festival continues this week at the Magic Lantern Theaters in Ketchum.  This year's film festival features a variety of acclaimed documentary, comedy and dramatic films.  The festival this week features Kedi, My Cousin Rachel, Wakefield and After The Storm - and the one that has ME excited this coming weekend is the classic Terminator 2 in 3D.  The festival concludes Thursday, Oct. 5.  For all the info, CLICK HERE.
CSI is hosting another Twin Falls Finally Home!  Homebuyer Education Class this Tuesday, Wednesday and Thursday.  The class begins at 6pm each night in the Taylor Building on the CSI Campus, and helps you navigate the home-buying process, find the right lender, avoid costly mistakes, get a better interest rate, and might even help you qualify for down payment assistance.  Pre-registration is required.  Get signed up BY CLICKING HERE.
Integrity Chiropractic will host an open house this Thursday from 6 'til 9 at their new location on Addison Avenue in Twin Falls.  Drop by for prizes, ice cream and light refreshments.  An RSVP is requested.  Just give Dr. Jared Hymas a call at (208) 735-2442 or drop a note to This email address is being protected from spambots. You need JavaScript enabled to view it..
The Buhl Harvest Festival is this Saturday.  This is a fun family friendly event that is free for the public to attend. There will be vendors, live music from Flashback and Copperhead, a beer & wine garden, a car cruise, chili cook-off, children's activities and more.  For more information or to sign up as a vendor please call 208-543-6682.
And the Hagerman Farmer's Market continues for a few more weeks every Sunday at Hagerman City Park.  In addition to lunch, fresh produce, baked goods, hand crafts and more, this Sunday enjoy live music and Paul "DJZ" Karoake!  Lunch food, produce, baked goods, handcrafts!  Free vendor spaces still available!  For more info, CLICK HERE.
MOVIES TONIGHT
MAGIC VALLEY CINEMA 13 (MAGIC VALLEY MALL):  Friend Request (Unfriend), Kingsman: The Golden Circle, The Lego Ninjago Movie, American Assassin, mother!, Home Again, It & Despicable Me 3
CENTURY STADIUM 5 (BURLEY): Kingsman: The Golden Circle, The Lego Ninjago Movie, Home Again, American Assassin and IT.
BURLEY THEATER:  War For The Planet Of The Apes
MAGIC LANTERN THEATERS (KETCHUM):  The 28th Annual Film Festival continues this weekend at the Magic Lantern Theater.  There's a TON of great movies showing along with the festival.  For a full list, CLICK HERE.  You can also catch Kingsman: The Golden Circle, The Lego Ninjago Movie, Home Again, Wind River, IT and The Hero.
For showtimes and advance tickets, CLICK ON THE NAME OF THE THEATER ABOVE.
MAGIC VALLEY FIVE DAY FORECAST
MONDAY:  Sunny & 62
MONDAY NIGHT:  Clear & 39
TUESDAY:  Sunny & 65
WEDNESDAY:  Sunny & 70
THURSDAY & FRIDAY:  Sunny & 73
MONDAY'S QUESTION OF THE DAY
Question of the Day: This month, all of the TV shows you've waited all summer for are finally here!  Season premieres, series premieres, specials, and more!  Of all the new stuff debuting or coming back with a new season this fall, which show are you MOST excited for?  Has it already returned?  If not, when's the big day?  For me, because I'm TOTALLY a grown up - it's Family Guy.  I have a week left... season 15 premieres this coming Sunday, October 1st.  (Broc) JOIN THE CONVERSATION ON OUR FACEBOOK PAGE!
HOLLYWOOD
If you caught any football yesterday, or even if you didn't - the games a whole are getting lots of press, some good and some bad - but NONE of it has anything to do with the games themselves.  Players across the NFL took part in protests and displays of unity during the national anthem prior to their respective games yesterday - two days after President Trump called on team owners to fire players who do not stand during the national anthem, and asked that spectators leave stadiums where such protests were taking place.  After their games, some players and coaches spoke out about what exactly the protest was for.  Michael Bennett of the Seattle Seahawks said "At the end of the day it's about coming together and collaborating and figuring out how to unite people together. I think as a team, we did that today. We showed that we have compassion for each other and we showed where we stand. We stand for equality."  Von Miller of the Denver Broncos said "We felt like President Trump's speech was an assault on our most cherished right, freedom of speech."  Steelers coach Mike Tomlin said "The big thing is that we remain united. These teams, man, this game of football is a unique one. We're all blessed to be part of it. We will not be divided by this. We got a group of men in there who come from different social-economic, backgrounds, races, creeds, ethnicities and religions and so forth. That's football. That's a lot of team sports. But because of our position, we get drug into the bull----. And so some have opinions, some don't. We wanted to protect those that don't, we wanted to protect those that do. We came here for a football game today, and that was our intentions."  Personally, I think of all times, ways and places to prove that you're united, disrespecting the flag is probably about the WORST way to show the country just exactly how united you are.  But that's just my opinion - and I'm just a radio DJ who was a bit offended by what went down... so take it for what it's worth.
Kylie Jenner is rockin' a baby bump - and she took to Instagram over the weekend to show it off.  She and boyfriend Travis Scott are expecting their first child - and a reps for the couple confirmed the news with multiple media outlets on Friday.  She and Scott were in Vegas over the weekend at the iHeartRadio Music Festival, where Scott performed with DJ Khaled, Chance The Rapper, Demi Lovato and French Montana.  Jenner is 20.  Scott is 25.
And speaking of the Kardashian clan, gross couple of the year goes to 34 year old Scott Disick and 19 year old Sofia Richie.  During their trip to Miami this weekend, Disick made things Instagram official by posting a picture of himself and Richie on his Instagram story. In the photo, the two are posing together in front of a blue sky, with Disick's face hiding behind Richie's.  On Saturday night, the two were spotted receiving a desert at dinner on a plate on which the words "Congratulations Scott & Sophia" were written.  Maybe the 15 year age gap isn't as alarming to some as it is to me - but to put this into perspective, when Scott was able to legally walk into a bar and buy his own beer, Sofia was just finishing up a spelling assignment in Kindergarten.  And I know later in life, the age thing becomes less important - but the part where she's only a year past legal just has me a case of the heevey jeevies this morning.  Having said that, they're both legal, consenting adults... so hopefully everything works out for them.  To each their own, and I'll leave it at that.