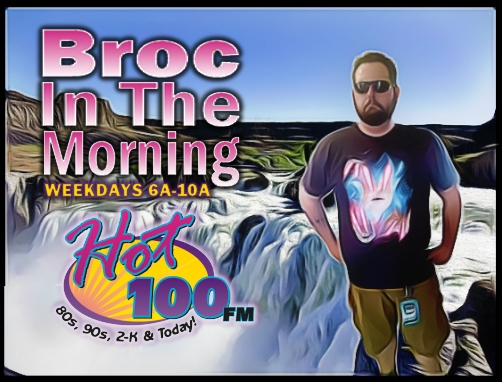 DAY PREP – 11/07/17 - Brought to you by D. L. Evans Bank, local Idaho-based community bank since 1904. Serving our communities  then, now and tomorrow.
Join the Wood River Valley Chamber and Washington Federal for the November Wake Up Hailey event this morning at 9:00 am. Executive Director Jeff Bacon will share Chamber News with attendees and you can enjoy pastries and coffee while you network with local business owners. Bring your business card for a chance at one of several great raffle prizes.
The Wayne Nelson Cowboy Gathering will take place this Friday at the Wilson Theater in Rupert.  The gathering is a three-day event with free shows all day Friday and Saturday, an all-day craft show that is free to attend, and evening shows that showcase the event's best of the best performers.  The showcases cost ten dollars per person.  Then, join in on Cowboy Church on Sunday morning at 10, which is a nondenominational and uplifting service.  The entire three-day show is appropriate for all ages and includes artists from all over the West.
The Miss Kimberly Scholarship Pageant is this Friday from 7 'til 9 at the LA Thomas Building.  Each girl entered in the pageant will be performing a talent followed by the poise competition and impromptu question.  All participants will be judged on Platform, Interview Skills, Talent, and Poise.  The pageant costs $7 to attend.
The 3rd Annual Shoeboxes for Soldiers is this Saturday at United Methodist Church.  Cub Scout Pack 67 is collecting hygiene items, heat resistant candy and snacks, hand written cards & letters, and unbreakable ornaments to be sent to local soldiers serving overseas. Drop items off at the First United Methodist Church in Twin Falls on Saturday between 11 a.m. and 2 p.m. and enjoy free hot dogs for donors and raffle items from local sponsors.  Monetary donations will be used to purchase items for the soldiers. Items can also be dropped at the church anytime before November 11 as well.
St. Jerome's International Harvest Fest is this Saturday in Jerome.  The event gets underway at 6 p.m. at St. Jerome's parish hall.  Enjoy cuisine from around the world – including dishes from Africa, Germany, Italy, Mexico and Portugal.  There will be live and silent auctions and games for the whole family.  Tickets are available at the door.  This is an event for all ages.
The 'Celebration of Gratitude' Thanksgiving Musical Presentation is this Saturday at The Church of Jesus Christ of Latter-day Saints on S. Temple Drive in Twin.   Come and enjoy beautiful songs and instruments with family and friends to celebrate the upcoming Thanksgiving holiday. The public is invited to attend, and the show is open to all ages.  There's no cost to join in on the fun and light refreshments will be served.
The Viva Las Vegas Gala & Auction, sponsored by St. Nicholas Catholic School is this Saturday at 7:00 p.m. at the Best Western Burley Inn. Join in the fun for a live & silent auction, prize drawings, casino games, and more! Bid on incredible items including KATY PERRY TICKETS, ski packages, Disney tickets, artwork and more! All ages are welcome to attend... and those in attendance can enter to win the grand prize which includes new tires, unlimited car washes, oil changes, detail service and more courtesy of Magic Valley Tire in Paul, and Mr. Gas! Tickets are $12.50 in advanced, $15.00 at the door.
MOVIES TONIGHT
MAGIC VALLEY CINEMA 13 (MAGIC VALLEY MALL):  Thor: Ragnarok, A Bad Mom's Christmas, Jigsaw, Suburbicon, Thank You For Your Service, Geostorm, Only the Brave, Happy Death Day
CENTURY STADIUM 5 (BURLEY): Thor: Ragnarok, A Bad Mom's Christmas, The Foreigner, Only The Brave, Geostorm
BURLEY THEATER:  Despicable Me 3
MAGIC LANTERN THEATERS (KETCHUM): Marshall, Victoria & Abdul, Bad Moms Christmas, The Foreigner, Only The Brave, Thor: Ragnarok
For showtimes and advance tickets, CLICK ON THE NAME OF THE THEATER ABOVE.
CONCERTS THIS WEEK
FRIDAY 11.10 – Blues Traveler @ Knitting Factory – Boise
FRIDAY 11.10 & SATURDAY 11.11 – Warrant @ Cactus Petes – Jackpot
SATURDAY 11.11 – Third Eye Blind @ Knitting Factory - Boise
UPCOMING CONCERTS
TUESDAY 11.14 – Michael McDonald @ Eccles Theatre – Salt Lake
SATURDAY 11.18 – David Archuletta @ Idaho State University - Pocatello
TUESDAY 11.21 – Trans-Siberian Orchestra @ Vivint Smart Home Arena – Salt Lake
FRIDAY 11.24 – Katy Perry @ Vivint Smart Home Arena – Salt Lake
MONDAY 11.27 – Jewel @ Eccles Theatre – Salt Lake
WEDNESDAY 11.29 – Billy Joel @ Vivint Smart Home Arena – Salt Lake
FRIDAY 12.01 & SATURDAY 12.02 – Pam Tillis & Lorrie Morgan @ Cactus Petes – Jackpot
MONDAY 12.11 – Lindsey Sterling @ Idaho Civic Auditorium – Idaho Falls
MAGIC VALLEY FIVE DAY FORECAST
 TUESDAY: Sunny & 42
TUESDAY NIGHT:  Clear & 21
WEDNESDAY:  Cloudy & 49
THURSDAY:  Cloudy & 54
FRIDAY:  Showers & 53
SATURDAY:  Sunny & 50
SUNDAY:  Sunny & 53
TUESDAY'S QUESTION OF THE DAY
Question of the Day:  When I was a kid I was a SUPER picky eater.  Still to this day, there are some things that I'll turn my nose up to - but I'm not NEARLY as bad as I was as a young "Brockie" as my Grandparents used to call me.  Now comes payback.  I can name the things my son will eat using the fingers on ONE hand.  (Pepperoni slices, string cheese, Gogurt, chicken nuggets & chocolate milk).  And so I'm trying to force myself to eat stuff that I've never been able to stand so he sees that I'm not a picky eater (yeah, right).  Today's question:  What's one food that you've given a fair chance but just can't stand?  Me?  I've never been a fan of tomatoes.  I can do ketchup and salsa all day long, but a sliced tomato on my cheeseburger or sandwich?  Not gonna happen!(Broc) JOIN THE CONVERSATION ON OUR FACEBOOK PAGE!
HOLLYWOOD
Numerous allegations of harassment and assault have landed the new Kevin Spacey flick a big red mark through its title "All The Money In The World."  The film was pulled from the AFI Film Festival in Los Angeles, where it was set to debut on November 16th.   In a statement yesterday, TriStar, which is part of Sony, issued a statement saying it was being pulled from the festival because of the "current allegations surrounding one of its actors" — meaning Spacey.  While its being pulled from next week's festival, Sony Pictures says the film will still arrive in theaters as planned on Dec. 22.
The Weinstein drama gets more and more disturbing as investigations continue to unearth damning evidence against the movie mogul - and now, The New Yorker has released a report that says Harvey Weinstein employed private investigators to spy on his accusers and keep tabs on reporters investigating his past.  According to the report, Weinstein hired Black Cube, a firm run by former Mossad agents, to collect information on Rose McGowan, who is a driving force in the accusations against Weinstein. The firm employed undercover agents, one of whom posed as a women's rights activist, to meet with McGowan and obtain information on her forthcoming book, the story states.  In a statement to the New Yorker, Weinstein spokeswoman Sallie Hofmeister accused the publication of trafficking in "inaccuracies and wild conspiracy theories."
Patton Oswalt is once again a happily married man!  Over the weekend, the comedian wed Meredith Salenger in an intimate ceremony at the Jim Henson Studios in Los Angeles. And the couple are certainly on cloud nine as they can't stop sharing photos from their special day.  Patton was dealt a devastating tragedy when his first wife, Michelle McNamara, died unexpectedly in her sleep in April 2016.  As it's believed that the two were introduced by mutual friend Martha Plimpton, it only makes sense that The Goonies actress officiated the ceremony.