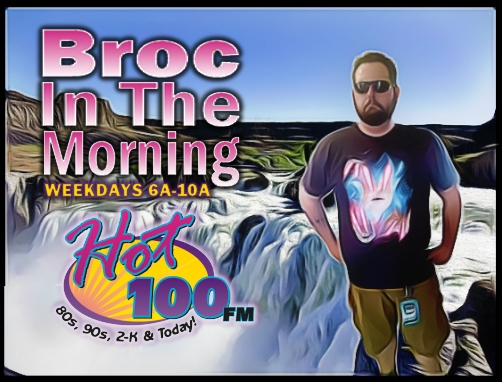 DAY PREP – 11/03/17 - Brought to you by D. L. Evans Bank, local Idaho-based community bank since 1904. Serving our communities  then, now and tomorrow.
The Buhl High School Drama Department will present the classic Greek Tragedy, "Ann-tih-guh-knee" and "We Are Ann-tih-guh-knee" tonight and tomorrow with shows at 7:30pm both night in the Buhl High School Auditorium. Tickets are $7 for Adults and $6 for Students and Senior Citizens.
Paul United Methodist Church Harvest Dinner and Bazaar is tonight from 5 'til 7.  The dinner will feature turkey and the trimmings.  Homemade noodles will be available for purchase - and takeout orders are welcome.  Cost of the dinner is whatever you'd like to donate at the door.
The Gooding Cobra Club Wrestling Trap Shoot Fundraiser is tomorrow morning at the Gooding Trap Club.  Registration begins at 7:30 a.m.  The event starts at 8:00 a.m.  Registration is $30 for adults ages 19 and up which includes breakfast and a 25 round straight shot competition with a chance to earn cash prizes - and $10 for youth which includes ten shots.  Proceeds from the event will benefit ALL Gooding Wrestling Programs.
MOVIES TONIGHT
MAGIC VALLEY CINEMA 13 (MAGIC VALLEY MALL):  Thor: Ragnarok, A Bad Mom's Christmas, Jigsaw, Suburbicon, Thank You For Your Service, Geostorm, Only the Brave, Happy Death Day
CENTURY STADIUM 5 (BURLEY): Thor: Ragnarok, A Bad Mom's Christmas, The Foreigner, Only The Brave, Geostorm
BURLEY THEATER:  Despicable Me 3
MAGIC LANTERN THEATERS (KETCHUM): Marshall, Victoria & Abdul, Bad Moms Christmas, The Foreigner, Only The Brave, Thor: Ragnarok
For showtimes and advance tickets, CLICK ON THE NAME OF THE THEATER ABOVE.
CONCERTS THIS WEEK
TOMORROW 11.04 – Ani DiFranco  @ Eccles Theatre – Salt Lake
UPCOMING CONCERTS
FRIDAY 11.10 – Blues Traveler @ Knitting Factory – Boise
FRIDAY 11.10 & SATURDAY 11.11 – Warrant @ Cactus Petes – Jackpot
SATURDAY 11.11 – Third Eye Blind @ Knitting Factory - Boise
TUESDAY 11.14 – Michael McDonald @ Eccles Theatre – Salt Lake
SATURDAY 11.18 – David Archuletta @ Idaho State University - Pocatello
TUESDAY 11.21 – Trans-Siberian Orchestra @ Vivint Smart Home Arena – Salt Lake
FRIDAY 11.24 – Katy Perry @ Vivint Smart Home Arena – Salt Lake
MONDAY 11.27 – Jewel @ Eccles Theatre – Salt Lake
WEDNESDAY 11.29 – Billy Joel @ Vivint Smart Home Arena – Salt Lake
FRIDAY 12.01 & SATURDAY 12.02 – Pam Tillis & Lorrie Morgan @ Cactus Petes – Jackpot
MONDAY 12.11 – Lindsey Sterling @ Idaho Civic Auditorium – Idaho Falls
MAGIC VALLEY FIVE DAY FORECAST
FRIDAY:  Showers & 52
FRIDAY NIGHT:  Rain & 37
SATURDAY:  Mix of rain & snow showers & 43
SUNDAY:  Sunny & 48
MONDAY:  Partly Cloudy & 41
TUESDAY:  Sunny & 41
WEDNESDAY:  Cloudy & 46
FRIDAY'S QUESTION OF THE DAY
Question of the Day:  We're still weeks away from the first major holiday of the season, and already the family feuds are underway!  This one comes from a listener who's asking for your help.  We'll call her "Michelle."  Michelle's fiancé Derek was texting his sister about her upcoming visit at Thanksgiving. Michelle and Derek are hosting his sister's family. His sister asked if they could bring their little dog. Without first talking to Michelle, Derek said, "sure, bring him!!" Michelle's not thrilled. She has two dogs of her own and they don't play well with others.  Now the other part is that Derek's SISTER is a great cook. And meanwhile, Michelle - who's supposed to be in charge of the feast - can literally burn water.  So  Michelle was stressed BEFORE the dog thing came into question because she feels like Derek's sister will be watching and judging.  Put yourself in Michelle's shoes.  What would you do?  Would you veto the dog decision even though your husband already said yes to his sister?  Would you ask her for help with the cooking, even though her mere presence in the kitchen puts you on edge? (Broc) JOIN THE CONVERSATION ON OUR FACEBOOK PAGE!
HOLLYWOOD
After watching Justin Bieber and Selena Gomez quickly mend things over the last week, there was wide speculation at their rekindling is what tore The Weekend and Selena apart – but now we know, that WASN'T the case.  It was The Weeknd who ended things, and it's because their relationship had been fizzling out since summer. They had rarely seen each other because of his touring schedule and her shooting schedule. They started talking less frequently on the phone.  it was actually several weeks ago The Weeknd called Selena, explained how the relationship was no longer working for him and then ended it.  Sources close to the two say they remain friendly and have even talked several times since the breakup.  Bieber's apparent reignited relationship with Selena didn't start until after she and The Weeknd went their separate ways.
More accusations are out against Kevin Spacey and his inappropriate involvement with underage boys.  One man who wished to remain anonymous says he had a relationship with Spacey when he was 14.  Spacey was 24 at the time, and the relationship ended when Spacey attempted to assault the boy.  Actor Roberto Cavazos also came forward and said he witnessed Spacey court and act inappropriately with younger male actors at the Old Vic Theatre, where Spacey was the artistic director from 2004 to 2015.  At news time, there were no NEW names that had surfaced in the ever-growing list of men in Hollywood who have been inappropriate with fellow actors and actresses – but this doesn't say much for Spacey's statement that he didn't recall the incident with actor Anthony Rapp, who first blew the lid off of the Spacey scandal early this week.  Did he not recall that particular incident because it had happened so often?  Or was he just out lying.
Singer/actor Tyrese Gibson has taken to social media to threaten that if Dwayne "The Rock" Johnson is involved in the 9th installment of The Fast & The Furious, HE will NOT be.  Wednesday, he took to Instagram to say "I'm sorry to announce that if Dewayne is in Fast9 there will no more Roman Peirce.  You mess with family and my daughters survival I mess with yours. Close your eyes dude you're a 'Clown.'"  He followed that up with a post that said he was never MAD at The Rock... but that he was just mad that he was 'pitched' an idea privately and said yes to it without thinking of what Tyrese was dealing with personally.  Tyrese is currently involved in a contentious custody battle with an ex over his 10-year-old daughter Shayla and has been pouring out a great deal of emotion on his Instagram and Facebook accounts.  Gibson portrayed the character of Roman Pearce in six of the franchise's eight films so far.