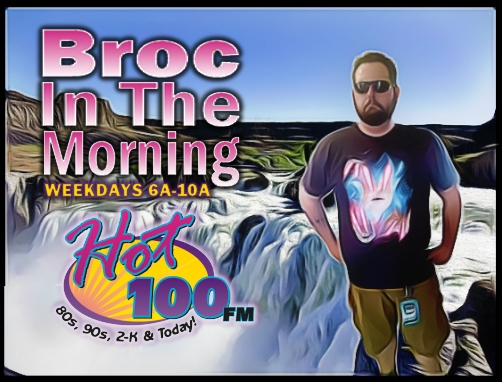 DAY PREP – 11/02/17 - Brought to you by D. L. Evans Bank, local Idaho-based community bank since 1904. Serving our communities  then, now and tomorrow.
The Magic Valley College Fair and Financial Awareness Night is tonight in the Twin Falls High School Gymnasium.  30-40 Colleges and Universities from the Northwest and beyond will be on hand to answer any questions, plus financial experts will be available for discussion and there will be free sessions on student loans and financing college, basic investing, finding scholarships, and much more. The event gets underway at 5:30.
The Buhl High School Drama Department will present the classic Greek Tragedy, "Ann-tih-guh-knee" and "We Are Ann-tih-guh-knee" today, tomorrow and Saturday with shows at 7:30pm each night in the Buhl High School Auditorium. Tickets are $7 for Adults and $6 for Students and Senior Citizens.
Paul United Methodist Church Harvest Dinner and Bazaar is tomorrow from 5 'til 7.  The dinner will feature turkey and the trimmings.  Homemade noodles will be available for purchase - and takeout orders are welcome.  Cost of the dinner is whatever you'd like to donate at the door.
The Gooding Cobra Club Wrestling Trap Shoot Fundraiser is this Saturday morning at the Gooding Trap Club.  Registration begins at 7:30 a.m.  The event starts at 8:00 a.m.  Registrationo is $30 for adults ages 19 and up which includes breakfast and a 25 round straight shot competition with a chance to earn cash prizes - and $10 for youth which includes ten shots.  Proceeds from the event will benefit ALL Gooding Wrestling Programs.
MOVIES TONIGHT
MAGIC VALLEY CINEMA 13 (MAGIC VALLEY MALL):  Jigsaw, Suburbicon, Thank You For Your Service, Geostorm, Same Kind Of Different as Me, The Snowman, Only the Brave, The Foreigner, Happy Death Day, Blade Runner 2049, The Mountain Between Us, My Little Pony: The Movie, Kingsman: The Golden Circle, The Lego Ninjago Movie, It & Despicable Me 3
CENTURY STADIUM 5 (BURLEY): The Foreigner, Only The Brave, Geostorm, My Little Pony: The Movie, The Mountain Between Us & Happy Death Day
MAGIC LANTERN THEATERS (KETCHUM): Professor Marston And The Wonder Women, Marshall, Victoria & Abdul, Take Every Wave: The Life Of Lair Hamilton, Geostorm, Blade Runner 2049 & Battle Of The Sexes
For showtimes and advance tickets, CLICK ON THE NAME OF THE THEATER ABOVE.
CONCERTS THIS WEEK
SATURDAY 11.04 – Ani DiFranco  @ Eccles Theatre – Salt Lake
UPCOMING CONCERTS
FRIDAY 11.10 – Blues Traveler @ Knitting Factory – Boise
FRIDAY 11.10 & SATURDAY 11.11 – Warrant @ Cactus Petes – Jackpot
SATURDAY 11.11 – Third Eye Blind @ Knitting Factory - Boise
TUESDAY 11.14 – Michael McDonald @ Eccles Theatre – Salt Lake
SATURDAY 11.18 – David Archuletta @ Idaho State University - Pocatello
TUESDAY 11.21 – Trans-Siberian Orchestra @ Vivint Smart Home Arena – Salt Lake
FRIDAY 11.24 – Katy Perry @ Vivint Smart Home Arena – Salt Lake
MONDAY 11.27 – Jewel @ Eccles Theatre – Salt Lake
WEDNESDAY 11.29 – Billy Joel @ Vivint Smart Home Arena – Salt Lake
FRIDAY 12.01 & SATURDAY 12.02 – Pam Tillis & Lorrie Morgan @ Cactus Petes – Jackpot
MONDAY 12.11 – Lindsey Sterling @ Idaho Civic Auditorium – Idaho Falls
MAGIC VALLEY FIVE DAY FORECAST
THURSDAY:  Partly Cloudy & 61
THURSDAY NIGHT:  Partly Cloudy & 44
FRIDAY:  Showers & 53
SATURDAY:  Showers & 43
SUNDAY:  Partly Cloudy & 48
MONDAY:  Partly Cloudy & 42
TUESDAY:  Sunny & 42
 THURSDAY'S QUESTION OF THE DAY
Question of the Day:  Describe your life using one song title. Mine would be "Basket Case" by Green Day J (Broc) JOIN THE CONVERSATION ON OUR FACEBOOK PAGE
HOLLYWOOD
Days after her split from The Weeknd, Selena Gomez was spotted Wednesday morning on a leisurely bike ride with her ex, Justin Bieber.  This is the third time that Gomez and Bieber have been seen together since her breakup with The Weeknd was revealed on Monday.  Sources say that Selena and Biebs rekindling their friendship was not responsible for the split.  Though nothing is official yet, Bieber is apparently determined to win back her heart.
Disney's requirements for the new Star Wars movie have angered some movie theaters.  Disney is requiring movie theaters that show "The Last Jedi" to hand over 65% of ticket sale revenue and play it in their largest auditoriums for at least four weeks.  The requirements are so much that some small independent theaters are deciding not to show it.  By the way, 65% of ticket sale revenue is the largest cut a studio has ever asked from theaters... and theaters who IGNORE these terms would lead to Disney charging the theater an additional 5%, which would mean Disney would take 70% of sales.  In comparison, most theaters send 55%-60% of ticket sales back to studios, depending on if the movie is a major blockbuster or not.
And the list of men accused of harassment towards co-workers in the entertainment biz grows AGAIN today... this time with the addition Brett Ratner who is being accused of misconduct by six women, including actress Olivia Munn, and Dustin Hoffman, who is being accused by a former female intern of harassment.  The intern, Anna Graham Hunter, is now a Los Angeles-based writer and published a guest column in The Hollywood Reporter yesterday where she said she's "conflicted" about revealing the alleged harassment because she still loves the actor's work and said he apologized.