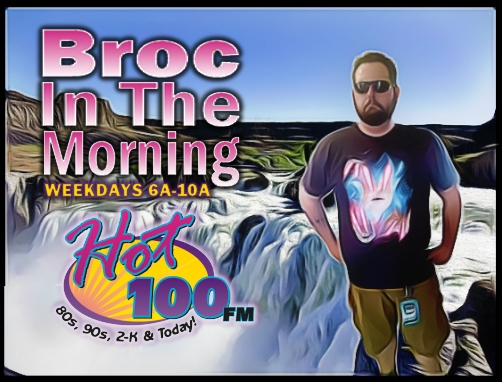 DAY PREP – 11/01/17 - Brought to you by D. L. Evans Bank, local Idaho-based community bank since 1904. Serving our communities  then, now and tomorrow.
Students in the College of Southern Idaho's Diversity Council invite the community to celebrate Day of the Dead today from 5-8 p.m. in the CSI Student Union.  The event will feature hominy soup, sweet bread, a thick hot chocolate, and other treats. There will be a DJ and activities like decorating sugar skulls and face-painting. The public is welcome and encouraged to attend at no charge.
The Bliss High School Dinner & Auction is tonight at 5:30 at Bliss High School.  Come out and support the school and enjoy pulled pork, baked potatoes, salad and dessert.  Tickets are five bucks per person or twenty for a family of five.  Other events will include Bingo and the carnival at 6, the the auction at 7:30.
The Magic Valley College Fair and Financial Awareness Night is Thursday in the Twin Falls High School Gymnasium.  30-40 Colleges and Universities from the Northwest and beyond will be on hand to answer any questions, plus financial experts will be available for discussion and there will be free sessions on student loans and financing college, basic investing, finding scholarships, and much more. The event gets underway at 5:30.
The Buhl High School Drama Department will present the classic Greek Tragedy, "Antigone" and "We Are Antigone" this Thursday, Friday and Saturday with shows at 7:30pm each night in the Buhl High School Auditorium. Tickets are $7 for Adults and $6 for Students and Senior Citizens.
Paul United Methodist Church Harvest Dinner and Bazaar is this Friday from 5 'til 7.  The dinner will feature turkey and the trimmings.  Homemade noodles will be available for purchase - and takeout orders are welcome.  Cost of the dinner is whatever you'd like to donate at the door.
The Gooding Cobra Club Wrestling Trap Shoot Fundraiser is this Saturday morning at the Gooding Trap Club.  Registration begins at 7:30 a.m.  The event starts at 8:00 a.m.  Registrationo is $30 for adults ages 19 and up which includes breakfast and a 25 round straight shot competition with a chance to earn cash prizes - and $10 for youth which includes ten shots.  Proceeds from the event will benefit ALL Gooding Wrestling Programs.
MOVIES TONIGHT
MAGIC VALLEY CINEMA 13 (MAGIC VALLEY MALL):  Jigsaw, Suburbicon, Thank You For Your Service, Geostorm, Same Kind Of Different as Me, The Snowman, Only the Brave, The Foreigner, Happy Death Day, Blade Runner 2049, The Mountain Between Us, My Little Pony: The Movie, Kingsman: The Golden Circle, The Lego Ninjago Movie, It & Despicable Me 3
CENTURY STADIUM 5 (BURLEY): The Foreigner, Only The Brave, Geostorm, My Little Pony: The Movie, The Mountain Between Us & Happy Death Day
MAGIC LANTERN THEATERS (KETCHUM): Professor Marston And The Wonder Women, Marshall, Victoria & Abdul, Take Every Wave: The Life Of Lair Hamilton, Geostorm, Blade Runner 2049 & Battle Of The Sexes
For showtimes and advance tickets, CLICK ON THE NAME OF THE THEATER ABOVE.
CONCERTS THIS WEEK
SATURDAY 11.04 – Ani DiFranco  @ Eccles Theatre – Salt Lake
UPCOMING CONCERTS
FRIDAY 11.10 – Blues Traveler @ Knitting Factory – Boise
FRIDAY 11.10 & SATURDAY 11.11 – Warrant @ Cactus Petes – Jackpot
SATURDAY 11.11 – Third Eye Blind @ Knitting Factory - Boise
TUESDAY 11.14 – Michael McDonald @ Eccles Theatre – Salt Lake
SATURDAY 11.18 – David Archuletta @ Idaho State University - Pocatello
TUESDAY 11.21 – Trans-Siberian Orchestra @ Vivint Smart Home Arena – Salt Lake
FRIDAY 11.24 – Katy Perry @ Vivint Smart Home Arena – Salt Lake
MONDAY 11.27 – Jewel @ Eccles Theatre – Salt Lake
WEDNESDAY 11.29 – Billy Joel @ Vivint Smart Home Arena – Salt Lake
FRIDAY 12.01 & SATURDAY 12.02 – Pam Tillis & Lorrie Morgan @ Cactus Petes – Jackpot
MONDAY 12.11 – Lindsey Sterling @ Idaho Civic Auditorium – Idaho Falls
MAGIC VALLEY FIVE DAY FORECAST
WEDNESDAY:  Partly Cloudy, Windy & 65
WEDNESDAY NIGHT:  Partly Cloudy & 42
THURSDAY:  Partly Cloudy & 62
FRIDAY:  Morning showers & 53
SATURDAY:  Showers & 53
SUNDAY:  Partly Cloudy & 45
MONDAY:  Partly Cloudy & 43
TUESDAY:  Sunny & 43
WEDNESDAY'S QUESTION OF THE DAY
Question of the Day:  Now that Halloween is behind us, you KNOW that Retail America has already plugged in the Christmas lights and the next time you walk into your favorite department store, they'll practically FORCE you to feel festive.  So today, we're eight and a half weeks away from Christmas.  Have you started your shopping yet?  If so, when did you start?  If not, when WILL you start?  And, do you think you'll do more shopping in stores or online this year?  (Broc) JOIN THE CONVERSATION ON OUR FACEBOOK PAGE!
HOLLYWOOD
Jeremy Piven and Andy Dick are the latest in an ever-growing list of Hollywood actors, producers and executives being accused of assault on the job.  First, Jeremy Piven is being called out by a fellow actress who worked with him on Entourage who claims he grabbed her without permission on the set, and then again while the two were at that mansion the late Hugh Hefner lived at.  Former co-star Ariane Bellamar tweeted Piven Monday, saying "Remember when you cornered me in your trailer on the #Entourage set? Remember grabbing (me) on the couch without asking?" And Andy Dick has not only been accused of inappropriate behavior, which included grabbing people in the nether region, unwanted kissing, licking and various propositions of at least four members of the production of Raising Buchanan, but he has now also been DROPPED from the project as well.  The 51-year-old actor denies he grabbed anyone inappropriately, but he does admit to other inappropriate behavior.  He said "I might have kissed somebody on the cheek to say goodbye and then licked them. That's my thing."  If that's your "thing," then you need to find a new "thing" and fast... weirdo.
An arrest warrant has been issued for Rose McGowan for felony possession of a controlled substance.  The warrant, obtained by the Metropolitan Washington Airports Authority Police Department, was issued way back on February 1, according to the Associated Press.  Police launched an investigation after they allegedly found traces of narcotics in personal belongings left behind on a United flight arriving at the Washington Dulles International Airport on January 20th.  We didn't know about it until McGowan herself brought it up on social media.  The 44-year-old – who has accused Hollywood producer Harvey Weinstein of assaulting her – claimed the warrant was part of a conspiracy to silence her.
We heard Monday that House Of Cards landed a big fat cancellation, coincidentally the day after Kevin Spacey was accused of assault.  And now, Netflix is moving ahead with plans for a "House of Cards" spin-off.  The streaming service and producer Media Rights Capital are in very early stages of development on multiple ideas for a potential spinoff. One concept revolves around Doug Stamper, the political aide played by actor Michael Kelly in the first five seasons, with Eric Roth set to write. Roth served as an executive producer on the first four seasons of "House of Cards" and is currently executive producing TNT's "The Alienist."  Spokespersons for Netflix and Media Rights Capital declined to comment.