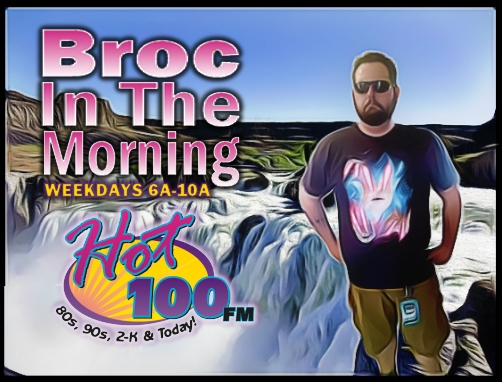 DAY PREP – 10/30/17 - Brought to you by D. L. Evans Bank, local Idaho-based community bank since 1904. Serving our communities  then, now and tomorrow.
There's LOTS of fun stuff happening for the kids tonight and tomorrow in celebration of Halloween.  Here's what's happening, and where.
Wright Physical Therapy's Burley location on Hiland Avenue will be hosting a Trunk or Treat TONIGHT from 6:00 pm - 7:30 pm.  The public is invited to join in for an evening full of fun, treats, kid-friendly activities, prizes, and more!  The event is free to attend and will include trick-or-treating, a cupcake walk, photos and more.
Then, tomorrow, the Twin Falls Public Library will be showing a fun Disney Halloween Movie at 4pm.  It's free and open to the public.
The annual Trunk Or Treat on the Rupert Square will take place tomorrow from 6:30 'til 9.  The event provides a SAFE and Family Friendly environment for the Mini-Cassia's children to come and enjoy Halloween festivities.  Those who are bringing candy, please remember to bring enough for 3,000 kids!
The annual Trunk or Treat at Amazing Grace Fellowship on Eastland Drive in Twin gets underway at 5 p.m.  In addition to candy and treats for the kids, there's food trucks, a DJ and dance floor, a bounce house and free hot drinks.  At 6 p.m. Trunk or Treat will open.  The entire family is invited out to this free event, and while you're there, vote for your favorite trunk!  There's also a trunk or treat at Amazing Grace Fellowship in Heyburn – that one runs from 6:30 until 8:30 tomorrow night.
Middlekauf Auto Mall is hosting a trunk or treat as well.  Bring the kids from 4 PM to 6 PM for candy at the Middlekauf Truckin' Co. between the Ford and Honda dealerships. Everyone who comes gets a Trick or Treat bag... plus the kids will have a chance to check out police cruisers, ambulances, and firetrucks as the Twin Falls Police Department, Magic Valley Paramedics and Twin Falls Fire And Rescue will be at the event as well.
The Magic Valley M.O.Ms club will hold their Monster Mash Trunk Or Treat at the Herret Center parking lot on the CSI campus Tuesday night from 5:30 'til 7:30.  The event is free to the public but Magic Valley M.O.Ms is asking that that all trunk or treaters bring one non-perishable food item to donate in order to participate.  All donations will go to a local food bank.
The River Christian Fellowship in Twin Falls will host a Harvest Festival - also free for everyone to attend and enjoy.  The festival features lots of games, bounce houses, free hot chocolate, ice cream and tons of candy! The coffee shop will also be open for adults.  The Harvest Festival gets underway at 6p and goes until 8.
Community Christian Church will hold a Fall Carnival tomorrow night from 6 'til 7:30, complete with a trunk or treat, candy, games, food and fun.  The event is free and open to the public.
MOVIES TONIGHT
MAGIC VALLEY CINEMA 13 (MAGIC VALLEY MALL):  Jigsaw, Suburbicon, Thank You For Your Service, Geostorm, Same Kind Of Different as Me, The Snowman, Only the Brave, The Foreigner, Happy Death Day, Blade Runner 2049, The Mountain Between Us, My Little Pony: The Movie, Kingsman: The Golden Circle, The Lego Ninjago Movie, It & Despicable Me 3
CENTURY STADIUM 5 (BURLEY): The Foreigner, Only The Brave, Geostorm, My Little Pony: The Movie, The Mountain Between Us & Happy Death Day
BURLEY THEATER:  Despicable Me 3
MAGIC LANTERN THEATERS (KETCHUM): Professor Marston And The Wonder Women, Marshall, Victoria & Abdul, Take Every Wave: The Life Of Lair Hamilton, Geostorm, Blade Runner 2049 & Battle Of The Sexes
For showtimes and advance tickets, CLICK ON THE NAME OF THE THEATER ABOVE.
CONCERTS THIS WEEK
SATURDAY 11.04 – Ani DiFranco  @ Eccles Theatre – Salt Lake
UPCOMING CONCERTS
FRIDAY 11.10 – Blues Traveler @ Knitting Factory – Boise
FRIDAY 11.10 & SATURDAY 11.11 – Warrant @ Cactus Petes – Jackpot
SATURDAY 11.11 – Third Eye Blind @ Knitting Factory - Boise
TUESDAY 11.14 – Michael McDonald @ Eccles Theatre – Salt Lake
SATURDAY 11.18 – David Archuletta @ Idaho State University - Pocatello
TUESDAY 11.21 – Trans-Siberian Orchestra @ Vivint Smart Home Arena – Salt Lake
FRIDAY 11.24 – Katy Perry @ Vivint Smart Home Arena – Salt Lake
MONDAY 11.27 – Jewel @ Eccles Theatre – Salt Lake
WEDNESDAY 11.29 – Billy Joel @ Vivint Smart Home Arena – Salt Lake
FRIDAY 12.01 & SATURDAY 12.02 – Pam Tillis & Lorrie Morgan @ Cactus Petes – Jackpot
MONDAY 12.11 – Lindsey Sterling @ Idaho Civic Auditorium – Idaho Falls
MAGIC VALLEY FIVE DAY FORECAST
MONDAY: Sunny & Windy with a high of 56
MONDAY NIGHT:  Clear & 26
HALLOWEEN (TUESDAY, 10.31.17): Sunny & 56
WEDNESDAY:  Partly Cloudy, Windy & 65
THURSDAY:  Mostly Cloudy & 58
FRIDAY:  Morning showers & 57
SATURDAY:  Showers & 46
SUNDAY:  Partly Cloudy & 42
MONDAY (11.06.17):  Partly Cloudy & 39
MONDAY'S QUESTION OF THE DAY
Question of the Day:  We all know that Halloween is full of TREATS - but it's the TRICKS that sometimes make or break the holiday.  I can remember when I was four or five, I had carved a few pumpkins with my parents.  it wasn't long after we had set them out on the step, glowing candles and all, that a few neighborhood boys thought it would be fun to run by and smash them in the street.  For me, it was horrific!  Fortunately, my dad had caught them in the act, knew who they were, and had the police come and pay them a visit.  Fast forward several years, and I was the trickster.  My friends and I had created a life-like scarecrow, and placed "him" perfectly between the roadway and a grove of trees so when people drove by, we "tricked" them by carefully moving the scarecrow's head in the direction they were traveling as they passed by.  For this morning's question, what's the best "trick" you've ever pulled off?  Or, what's the worst "trick" somebody has ever played on you?  Doesn't necessarily have to be something that happened on Halloween.  Pranks are fun and awful all at the same time, 365 days a year :) (Broc) JOIN THE CONVERSATION ON OUR FACEBOOK PAGE
HOLLYWOOD
Jigsaw was the big one at the box office over the weekend, debuting at #1 and raking in just over sixteen million dollars.  Tyler Perry's Boo 2! A Madea Halloween slips to 2nd place this week with 10 million.  In third was Geostorm, dropping one spot this week and bringing in five and a half million.  Happy Death Day drops one spot as well, falling in fourth and bringing in just over five million.  And rounding out the top five was Blade Runner 2049 with 3.9 million.  And speaking of the box office, the big one opening up this COMING weekend will be Thor: Ragnarok - and it's overseas release has U.S. movie markets hoping that it can breathe some life back into box office earnings.  The flick opened up in other countries over the weekend, and raked in a whopping $107.6 million at the foreign box office.  Thus far, Thor 3 is performing ahead of such titles as Guardians of the Galaxy 2 and Doctor Strange. And in South Korea, Australia and Brazil, it posted the biggest October opening ever.  Again, it hits theaters this Friday in the states.
Run, Selena, RUN!  TMZ reports with photographic evidence that Justin Bieber and Selena Gomez reunited over the weekend, getting together for a sit-down breakfast.  The stars sat across from each other at a café in Westlake Village, California, on Sunday.  This isn't the first time the former couple has reconnected recently. Last week, Bieber stopped by Gomez's house and stayed until midnight.  A source confirmed the visit to PEOPLE Magazine, saying that Justin had lost touch with Selena for a while, but they are communicating again.  The source said the two spent a few hours together as JUST friends.  Bieber was allegedly very worried after learning about her kidney transplant, and is relieved that she's doing well.  As far as Papparaziville can see it, Gomez is still dating The Weeknd.  Bieber and Gomez had quietly dated for several months in 2010, but officially stepped out as a couple in February 2011.  The pair remained on-again off-again before ultimately splitting up a few years ago.
THIS IS THE WATERED DOWN VERSION OF THE KEVIN SPACEY STORY THAT IS AIRING ON THE SHOW THIS MORNING.  I CUT CERTAIN DETAILS OUT OF THE ON-AIR VERSION SO AS TO KEEP IT KID-SAFE AND SCHOOL BUS-FRIENDLY:  Kevin Spacey is the latest in a slew of actors now accused of inappropriate conduct against co-workers.  In this case, Star Trek actor Anthony Rapp, who is now 46, was a teenager at the time when Spacey alleged invited him to his Manhattan apartment for a party in 1986.  To summarize and keep the story kid-safe this morning, I'll spare you all of the details and you can find them on my blog if you're all that interested - but  Spacey has since responded to the accusation, saying that he doesn't recall the incident - but owes Rapp his sincerest apology.  He said on Twitter, "I have a lot of respect and admiration for Anthony Rapp as an actor. I'm beyond horrified to hear his story.  I honestly do not remember the encounter, it would have been over 30 years ago. But if I did behave as he describes, I owe him the sincerest apology for what would have been deeply inappropriate drunken behavior, and I am sorry for the feelings he describes having carried with him all these years."  Spacey is one of MANY industry insiders who have been accused of inappropriate behavior towards co-workers and colleagues since the Harvey Weinstein case was blown wide open early this month in an investigative report by the New York Times.
AND NOW, MORE DETAILS ON WHAT EXACTLY SPACEY IS BEING ACCUSED OF DOING: ...At the party, Rapp said he spent most of the evening in a bedroom watching television - and as the night wound down, Rapp said he found himself alone in the dwelling with Spacey.  Rapp says that when he decided that it was time to leave as all of the other guests had left, Spacey allegedly picked the actor up like a groom picks up the bride over the threshold.  Rapp said he didn't squirm away initially, because he didn't know what was going on.  And the next thing he knew, Spacey was laying down on top of him...