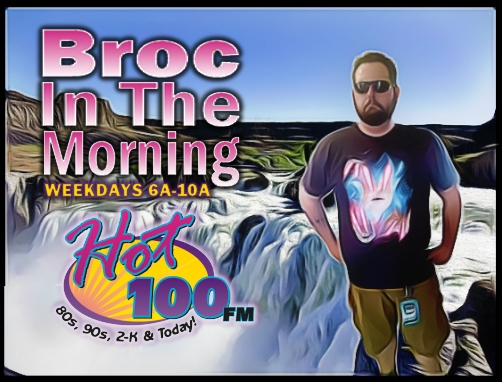 DAY PREP – 10/27/17 - Brought to you by D. L. Evans Bank, local Idaho-based community bank since 1904. Serving our communities  then, now and tomorrow.
The Friends Of Hailey Public Library's Used Book and Bake Sale is today and tomorrow in the Queen of the Hills Room at the Hailey Community Campus.   All proceeds will fund enhancements to the collections and programs of the Hailey Public Library.   The sale is free to attend, and again runs today 9a 'til 6p and tomorrow morning.
The Jerome Public Library's annual Open House Halloween Carnival is this afternoon from 1 'til 3.  The carnival features lots of games, lots of snacks, is free and is open to the public.  Then, later this afternoon the Jerome Public Library will host its annual teen Halloween scavenger hunt from 5-6 PM. The hunt features a costume contest, snacks, mummy wrap, and an eyeball relay race.
Downtown Twin Falls trick or treating is tomorrow on the newly renovated area of Downtown Twin.  It's a family-friendly event for all ages.  Dress the kids up and walk with them from storefront to storefront collecting candy and goodies at every stop along the way.  Trick Or Treating downtown gets underway at 2, and will wrap up around 4.
VFW Post 3001 and its Auxiliary present the annual Fall Fling German Dinner tomorrow from 6 'til 8pm.  It's a great night of german cuisine, door prizes and more.  The menu features schnitzel, bratwurst & sauerkraut, German potato salad and more.  Pick up tickets from any VFW Post 3001 member or buy yours at the Snake River Elks Lodge.  Tickets are $17 in advance with all proceeds going to the Auxiliary who will use those funds to help Magic Valley families in need this holiday season.
Day Welding is hosting a free rock decorating day tomorrow at the craft fair at Minico High School.  Day Welding has two tons of river rocks, painting and decorating supplies, and space and tools to decorate.  You're invited to stop by and decorate your own rock to hide - or you can leave it at the event and one of the Magic Valley rock groups will hide it for you. 
And The Hot 100 FM Halloween Bash is tomorrow at Canyon Crest.  Join us for dancing, door prizes, and fun!  We'll award five hundred bucks to the winner of the costume contest; runner up even scores a hundred bucks cash, dinner for two and an overnight stay at Cactus Pete's.  It's a party for 21 and up.  Today is your LAST CHANCE to buy advance tickets for just ten bucks.  They'll be fifteen at the door. To get yours, buy 'em online at hot100now.com.  Remember, this year the party is at CANYON CREST.  Doors at 8p, party @ 9!
MOVIES TONIGHT
MAGIC VALLEY CINEMA 13 (MAGIC VALLEY MALL):  Jigsaw, Suburbicon, Thank You For Your Service, Geostorm, Same Kind Of Different as Me, The Snowman, Only the Brave, The Foreigner, Happy Death Day, Blade Runner 2049, The Mountain Between Us, My Little Pony: The Movie, Kingsman: The Golden Circle, The Lego Ninjago Movie, It & Despicable Me 3
CENTURY STADIUM 5 (BURLEY): The Foreigner, Only The Brave, Geostorm, My Little Pony: The Movie, The Mountain Between Us & Happy Death Day
BURLEY THEATER:  Despicable Me 3
MAGIC LANTERN THEATERS (KETCHUM): Professor Marston And The Wonder Women, Marshall, Victoria & Abdul, Take Every Wave: The Life Of Lair Hamilton, Geostorm, Blade Runner 2049 & Battle Of The Sexes
For showtimes and advance tickets, CLICK ON THE NAME OF THE THEATER ABOVE.
CONCERTS NEXT WEEK
SATURDAY 11.04 – Ani DiFranco  @ Eccles Theatre – Salt Lake
UPCOMING CONCERTS
FRIDAY 11.10 – Blues Traveler @ Knitting Factory – Boise
FRIDAY 11.10 & SATURDAY 11.11 – Warrant @ Cactus Petes – Jackpot
SATURDAY 11.11 – Third Eye Blind @ Knitting Factory - Boise
TUESDAY 11.14 – Michael McDonald @ Eccles Theatre – Salt Lake
SATURDAY 11.18 – David Archuletta @ Idaho State University - Pocatello
TUESDAY 11.21 – Trans-Siberian Orchestra @ Vivint Smart Home Arena – Salt Lake
FRIDAY 11.24 – Katy Perry @ Vivint Smart Home Arena – Salt Lake
MONDAY 11.27 – Jewel @ Eccles Theatre – Salt Lake
WEDNESDAY 11.29 – Billy Joel @ Vivint Smart Home Arena – Salt Lake
FRIDAY 12.01 & SATURDAY 12.02 – Pam Tillis & Lorrie Morgan @ Cactus Petes – Jackpot
MONDAY 12.11 – Lindsey Sterling @ Idaho Civic Auditorium – Idaho Falls
MAGIC VALLEY FIVE DAY FORECAST
FRIDAY:  Sunny & 63
FRIDAY NIGHT:  Clear & 37
SATURDAY & SUNDAY:  Sunny & 68
MONDAY (10.30.17): Partly Cloudy & 57
HALLOWEEN (TUESDAY, 10.31.17): Sunny & 55
WEDNESDAY:  Sunny & 57
FRIDAY'S QUESTION OF THE DAY
Question of the Day: I caught this through my daily click-bait exercise yesterday. During a meeting, the French President was interrupted when his dog abruptly lifts his leg and pees on the fireplace. I've included the video for your viewing pleasure. It sparks the question... what's the last thing your pet did that embarrassed you? Or, if you're of the "dogs will be dogs" and "cats will be cats" mentality, what's the last thing your pet did that landed them a scolding? (Broc) JOIN THE CONVERSATION ON OUR FACEBOOK PAGE!
HOLLYWOOD
Selena Gomez will return to the stage for the first time since undergoing surgery for a kidney transplant next month.  The 25-year-old singer-songwriter is set to perform her brand new single "Wolves" at the 2017 American Music Awards in Los Angeles on Nov. 19. It's an event she would never miss, having won the award for favorite female artist – pop/rock in 2016, as well as providing show-stopping performances of her honest track "Same Old Love" in 2015 and her emotional song "The Heart Wants What It Wants" in 2014.  In September, Gomez revealed she quietly stepped back from her career over the summer to recover from the transplant.  The 2017 American Music Awards air live from the Microsoft Theater in Los Angeles on November 19th on ABC.
Three weeks before Justice League hits theaters on Nov. 17, the Warner Bros. film is on track to be one of the biggest box office openings of 2017.  Estimates put it's opening weekend in excess of $110 million, which puts it just ahead of fellow DC Comics release, Wonder Woman, which opened a to $103 million weekend in June.  Justice League's all-star cast includes Ben Affleck and Henry Cavill returning as Batman and Superman, Amy Adams again portraying Lois Lane, and Ezra Miller, Ray Fisher, and Jason Momoa debuting as The Flash, Cyborg, and Aquaman.
And if you've been waiting for the day the Kardashians finally go away, you've got at least five more seasons before the dream can even have the CHANCE of becoming a reality.  Reality TV's most famous family has signed a whopping $150 million joint media deal, which includes an extension of their Keeping Up With The Kardashians contract. The Kardashians and Jenners will split the monetary figure amongst themselves and will also appear in both promotions and specials related to them.  This deal extends the Kardashian-Jenner reality show on E! through 2019.