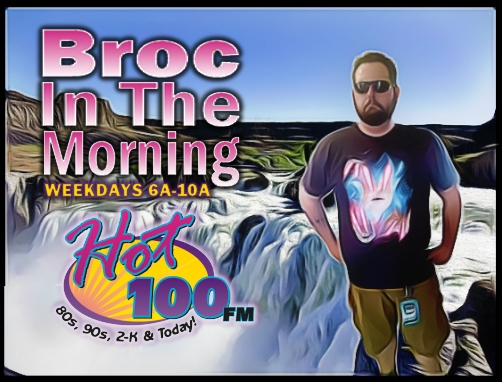 DAY PREP – 10/25/17 - Brought to you by D. L. Evans Bank, local Idaho-based community bank since 1904. Serving our communities  then, now and tomorrow.
The Wood River Business Expo is tonight at The Limelight Hotel in Ketchum.  Join in the fun for an evening of networking and relationship building, consumer education and exposure of the many products and services available to the Wood River Valley.  The expo runs from 4 'til 7, is free and open to the public.
The Friends Of Hailey Public Library's Used Book and Bake Sale is tomorrow, Friday and Saturday in the Queen of the Hills Room at the Hailey Community Campus.   All proceeds will fund enhancements to the collections and programs of the Hailey Public Library.   The sale is free to attend, and runs tomorrow 9a 'til 7p, Friday 9a 'til 6p and Saturday
The Twin Falls Public Library will host their annual Teen Halloween Party tomorrow afternoon from 4:30 'til 5:30.  Join the library for a fun Halloween Party with treats, games and prizes.  You're encouraged to wear your costume, but certainly not required to do so.  The party is open to teens in grades 6 through 12, and is free and open to the public.
The Jerome Public Library's annual Open House Halloween Carnival is this Friday afternoon from 1 'til 3.  The carnival features lots of games, lots of snacks, is free and is open to the public.  Then, later Friday afternoon the Jerome Public Library will host its annual teen Halloween scavenger hunt from 5-6 PM. The hunt features a costume contest, snacks, mummy wrap, and an eyeball relay race.
Downtown Twin Falls trick or treating is this Saturday on the newly renovated area of Downtown Twin.  It's a family-friendly event for all ages.  Dress the kids up and walk with them from storefront to storefront collecting candy and goodies at every stop along the way.  Trick Or Treating downtown gets underway at 2, and will wrap up around 4.
VFW Post 3001 and its Auxiliary present the annual Fall Fling German Dinner this Saturday from 6 'til 8pm.  It's a great night of german cuisine, door prizes and more.  The menu features schnitzel, bratwurst & sauerkraut, German potato salad and more.  Pick up tickets from any VFW Post 3001 member or buy yours at the Snake River Elks Lodge.  Tickets are $17 in advance with all proceeds going to the Auxiliary who will use those funds to help Magic Valley families in need this holiday season.
Day Welding is hosting a free rock decorating day this Saturday at the craft fair at Minico High School.  Day Welding has two tons of river rocks, painting and decorating supplies, and space and tools to decorate.  You're invited to stop by and decorate your own rock to hide - or you can leave it at the event and one of the Magic Valley rock groups will hide it for you. 
And The Hot 100 FM Halloween Bash is this Saturday at Canyon Crest.  Join us for a of dancing, door prizes, and fun!  We'll award five hundred bucks to the winner of the costume contest; runner up even scores a hundred bucks cash, dinner for two and an overnight stay at Cactus Pete's.  It's a party for 21 and up.  Advance tickets are on sale now at hot100now.com.  Get 'em in advance for ten bucks, or purchase yours at the door for fifteen.  Remember, this year the party is at CANYON CREST.  Doors at 8p, party @ 9... and I have your chance to win a pair of tickets to the party every morning this week during your prize on the 5.  We'll see you there!
MOVIES TONIGHT
MAGIC VALLEY CINEMA 13 (MAGIC VALLEY MALL):  Geostorm, Same Kind Of Different As Me, The Snowman, Only The Brave, The Foreigner, Happy Death Day, Blade Runner 2049, The Mountain Between Us, My Little Pony: The Movie, American Made, Kingsman: The Golden Circle, The Lego Ninjago Movie, It & Despicable Me 3
CENTURY STADIUM 5 (BURLEY): Only The Brave, Geostorm, My Little Pony: The Movie, Flatliners, The Mountain Between Us & Happy Death Day
MAGIC LANTERN THEATERS (KETCHUM):  Victoria & Abdul, Take Every Wave: The Life Of Laird Hamilton, Geostorm, Blade Runner 2049, Battle Of The Sexes, The Mountain Between Us & American Made  
For showtimes and advance tickets, CLICK ON THE NAME OF THE THEATER ABOVE.
CONCERTS THIS WEEK
TONIGHT, 10.25 – Kesha – Rockwell @ The Complex – Salt Lake
TOMORROW, 10.26 – Mary Lambert @ The Neurolux – Boise
TOMORROW, 10.26 – Needtobreathe @ Knitting Factory - Boise
OTHER UPCOMING CONCERTS
SATURDAY 11.04 – Ani DiFranco  @ Eccles Theatre – Salt Lake
FRIDAY 11.10 – Blues Traveler @ Knitting Factory – Boise
FRIDAY 11.10 & SATURDAY 11.11 – Warrant @ Cactus Petes – Jackpot
SATURDAY 11.11 – Third Eye Blind @ Knitting Factory - Boise
TUESDAY 11.14 – Michael McDonald @ Eccles Theatre – Salt Lake
SATURDAY 11.18 – David Archuletta @ Idaho State University - Pocatello
TUESDAY 11.21 – Trans-Siberian Orchestra @ Vivint Smart Home Arena – Salt Lake
FRIDAY 11.24 – Katy Perry @ Vivint Smart Home Arena – Salt Lake
MONDAY 11.27 – Jewel @ Eccles Theatre – Salt Lake
WEDNESDAY 11.29 – Billy Joel @ Vivint Smart Home Arena – Salt Lake
FRIDAY 12.01 & SATURDAY 12.02 – Pam Tillis & Lorrie Morgan @ Cactus Petes – Jackpot
MONDAY 12.11 – Lindsey Sterling @ Idaho Civic Auditorium – Idaho Falls
MAGIC VALLEY FIVE DAY FORECAST
WEDNESDAY:  Sunny & 69
WEDNESDAY NIGHT:  Clear & 43
THURSDAY:  Partly Cloudy & 62
FRIDAY:  Sunny & 58
SATURDAY & SUNDAY:  Sunny & 67
MONDAY (10.30.17): Partly Cloudy & 59
HALLOWEEN (TUESDAY, 10.31.17): Partly Cloudy & 53
WEDNESDAY'S QUESTION OF THE DAY
Question of the Day:  A new survey from Reddit asked people what legal thing they would ban.  Of the many responses, some of the more popular responses included ticket companies who buy out all the tickets in 10 minutes and sell them 50x the price, ads that ask you to subscribe to some sort of newsletter within 5 seconds of viewing a webpage, Toddlers Wearing Tiaras, siren sound effects on stupid radio morning shows, ads that suddenly get loud for no reason and those stickers that when you try to peel it off it leaves most of it stuck on.  How about you?  What legal thing would you ban if given the ability?  (Broc) JOIN THE CONVERSATION ON OUR FACEBOOK PAGE
HOLLYWOOD
Kid Rock was a guest on "The Howard Stern" show yesterday for an hourlong interview that touched on his dislike for the "left-wing media" and his Senate-candidate stunt.  It was during this interview that we learned that he's NOT actually running for office.  The musician told host Howard Stern that, despite announcing otherwise at a Detroit concert in July, he has no actual plans to run for a Senate seat in his home state of Michigan.  He said, using more colorful language than I'll share with you now, "Heck no, I'm not running for Senate.  Like who couldn't figure that out? I'm releasing a new album. I'm going on tour, too."  I'm anxious to see what people like Steve Bannon who actually endorsed his candidacy will have to say about the fact that it was all a big joke.
Former Hollywood couple Justin Bieber and Selena Gomez have allegedly been hanging out together.  Most recently, they spent time together at her house with friends — TMZ released pics of Selena arriving at her Studio City house on Sunday evening, and just 10 minutes earlier Justin showed up in his white G-Wagon. Sources also told the site that Justin and Selena hung out once last week, too.  But apparently, it's just a friends thing.  Selena's boyfriend The Weeknd was well aware of the two reuniting.  It's reported that those two are still VERY much a couple.  Justin and Selena had recently reconnected around the time she announced she had undergone a kidney transplant. Their hangouts also come after Justin released his current smash hit, "Friend," in which he asks an unidentified ex if they can still be friends.
Hundreds of women, among them Oscar-winning actress Julianne Moore and NBC host Natalie Morales, have come out accusing writer and director James Toback of harassment.  Moore and Morales revealed their encounters with the 72-year-old director after the Los Angeles Times exposed Toback's alleged harassment of women.  A followup Times report  says 200 more women had been approached by Toback on the streets of Manhattan where he offered them movie roles and made advances.  Toback has denied the allegations saying it was "biologically impossible" for him to engage in that type of behavior in the past 22 years because of his diabetic and heart conditions.