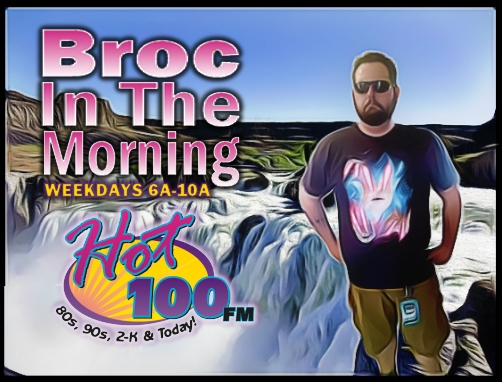 DAY PREP – 08/01/17
Hot August Tuesdays kick off tonight at Hagerman Colthorp Park.  Enjoy a free concert and fun with friends and family.  The events run from 5 'til 8 every Tuesday this month, and again the first one of the season is TONIGHT at Hagerman Colthorp Park.
2nd Chance Transition Corporation is having a huge yard sale tomorrow through Saturday at 290 Locust Street in Twin.  Their goal is to raise $2,000 to buy a new washer and dryer and update some of the furniture at the home.  There's free hot dogs from Falls Brand from noon 'til 3 for paying customers, plus raffle and door prizes for various food gift cards from local food places throughout the entire event. You do not need to be present to win.  That's this Wednesday through Saturday at 2nd Chance Transition Corporation on Locust in Twin, 7 'til 5 each day.
The sixth annual Magic Valley Beer Festival, hosted by Blue Lakes Rotary, will be held from 1 to 6 p.m. this Saturday at Twin Falls City Park.  The event features live music from Famous Undercover, Dirty Johnny, and the Barking Owls. Food will be available for purchase, with more than 100 craft beers on hand to sample.  Tickets are $25 in advance or $30 the day of event. For more info, visit MagicValleyBeerFestival.com.
County fair season is upon us, and in the Magic Valley, Minidoka County will kick things off with their fair and rodeo today and run through August 5th this year featuring lawn mower races and more.  The Blaine County Fair is held in Carey August 7th through the 12th featuring a 5k Splash & Dash and a Chuckwagon Dutch Oven Cook-off.  Then, it's the Jerome County Fair & Rodeo August 8th through the 12th – this year featuring bloodless bullfights, the PRCA Rodeo and the tractor pull.  Cassia County Fair kicks off August 12th and runs through August 19th, this year featuring a motorcycle & ATV rodeo, the rodeo, and live music from Aaron Watson and Ned Ledoux.  Gooding County's Fair and Rodeo runs concurrent with Cassia County this year, August 14th through the 19th featuring a rodeo, barrel racing, a street dance and live music from the Garage Boys Band  Then, the Twin Falls County Fair runs August 30th through September 4th, featuring the Magic Valley Stampede PRCA Rodeo, the All Star Monster Truck Tour, and live music from Trace Adkins.  
FAIR LINKS:
MOVIES TONIGHT
MAGIC VALLEY CINEMA 13 (MAGIC VALLEY MALL):  ATOMIC BLONDE, THE EMOJI MOVIE, DUNKIRK, VALERIAN AND THE CITY OF A THOUSAND PLANETS, WAR FOR THE PLANET OF THE APES, SPIDERMAN: HOMECOMING, DESPICABLE ME 3 & WONDER WOMAN
CENTURY STADIUM 5 (BURLEY):  THE EMOJI MOVIE, DUNKIRK, VALERIAN AND THE CITY OF A THOUSAND PLANETS, SPIDERMAN: HOMECOMING AND WAR FOR THE PLANET OF THE APES.
BURLEY THEATER: THE MUMMY (SHOWS FRIDAY, SATURDAY, SUNDAY, MONDAY AND TUESDAY ONLY!)
MAGIC LANTERN THEATERS (KETCHUM):  ATOMIC BLONDE, THE EMOJI MOVIE, DUNKIRK, VALERIAN AND THE CITY OF A THOUSAND PLANETS, THE BIG SICK AND BABY DRIVER
For showtimes and advance tickets, CLICK ON THE MOVIE THEATER'S NAME.
MAGIC VALLEY FIVE DAY FORECAST
TUESDAY: Sunny & 98
TUESDAY NIGHT:  Clear & 63
WEDNESDAY:  Sunny & 99
THURSDAY:  Sunny & 97
FRIDAY:  Sunny & 96
Question of the Day: A listener sent this one in over the weekend.  We'll call her "Pam".  Pam was shopping this last weekend when her four year old child who suffers from ADHD started acting up and throwing fits in the store.  Pam said her child was acting up during the entire shopping trip, and as punishment, Pam took away a bag of cookies that the child was going to get to buy.  Now, every parent knows that giving your unruly child ANY attention during a fit just fuels the fire – and that by simply ignoring it, the problem tends to eventually fix itself.  In this case, though Pam overheard a customer behind her in line say "Oh, for bleep's sake give her a cookie so she'll shut up!"    So what would you do?  Are you understanding when you see a parent ignoring their child throwing a fit in the store?  Do/did YOU let the fit fizzle itself out, or did you try and correct it so as to avoid embarrassment like Pam felt when this other customer made the snide remark? Join the conversation on our FACEBOOK PAGE!
HOLLYWOOD
Actor Sam Shepard, known for his work in films such as Black Hawk Down, The Notebook and The Right Stuff, has died. He was 73.  Shepard passed away at his home in Kentucky on Thursday from complications from Lou Gehrig's disease. The actor's battle with the disease was not publicly known. He was with his family at the time of his death.  In addition to his successful acting career, Shepard was also an author, director and playwright. He has written over 40 plays and received the Pulitzer Prize for Drama in 1979 for his play Buried Child.
HBO joins the list of big-time entertainment giants to suffer a major cyber attack.  In a report from Entertainment Weekly, hackers allegedly breached HBO's company systems on Sunday and released upcoming episodes of a couple series and at least one alleged script or treatment online, and the hackers threaten there's more to come.  Hackers claimed to have obtained 1.5 terabytes of data from the company. So far, an upcoming episode of Ballers and Room 104 have apparently been put online. There is also written material that's allegedly from next week's fourth episode of Game of Thrones.  HBO is not commenting on what content might have been stolen, confirming specific titles or the amount of data accessed.
And this woman isn't necessarily a Hollywood star, but I'd pay money to simply watch her exist.  A 72-year-old woman known to the interwebs only as "Mrs. Newby" appeared in a Facebook post that went viral last week.  The post was made by a usan Thompson, and the photo shows Mrs. Newby standing in her house dress with a cup of coffee next to 11 no-longer-slithering copperhead snakes that the elderly woman allegedly killed using only a shovel, a shotgun, and a rake. The post reads "She's a snake killer - if you need help, call her!  She's 72 years old!"  I've shared the post on my Broc On The Radio Facebook page if you'd like to check it out for yourself.