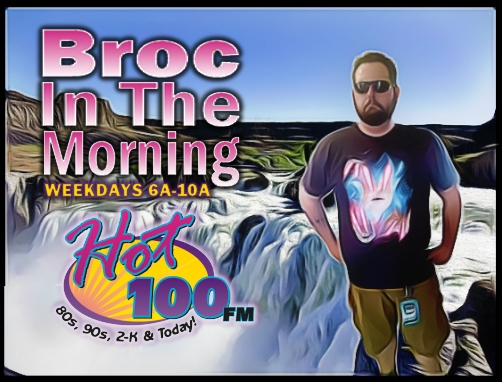 DAY PREP – 07/31/17
Hot August Tuesdays kick off at Hagerman Colthorp Park tomorrow.  Enjoy a free concert and fun with friends and family.  The events run from 5 'til 8 every Tuesday this month again at Hagerman Colthorp Park.
2nd Chance Transition Corporation is having a huge yard sale this Wednesday through Saturday at 290 Locust Street in Twin.  Their goal is to raise $2,000 to buy a new washer and dryer and update some of the furniture at the home.  There's free hot dogs from Falls Brand from noon 'til 3 for paying customers, plus raffle and door prizes for various food gift cards from local food places throughout the entire event. You do not need to be present to win.  That's this Wednesday through Saturday at 2nd Chance Transition Corporation on Locust in Twin, 7 'til 5 each day.
The sixth annual Magic Valley Beer Festival, hosted by Blue Lakes Rotary, will be held from 1 to 6 p.m. this Saturday at Twin Falls City Park.  The event features live music from Famous Undercover, Dirty Johnny, and the Barking Owls. Food will be available for purchase, with more than 100 craft beers on hand to sample.  Tickets are $25 in advance or $30 the day of event. For more info, visit MagicValleyBeerFestival.com.
County fair season is upon us, and in the Magic Valley, Minidoka County will kick things off with their fair and rodeo today and run through August 5th this year featuring lawn mower races and more.  The Blaine County Fair is held in Carey August 7th through the 12th featuring a 5k Splash & Dash and a Chuckwagon Dutch Oven Cook-off.  Then, it's the Jerome County Fair & Rodeo August 8th through the 12th – this year featuring bloodless bullfights, the PRCA Rodeo and the tractor pull.  Cassia County Fair kicks off August 12th and runs through August 19th, this year featuring a motorcycle & ATV rodeo, the rodeo, and live music from Aaron Watson and Ned Ledoux.  Gooding County's Fair and Rodeo runs concurrent with Cassia County this year, August 14th through the 19th featuring a rodeo, barrel racing, a street dance and live music from the Garage Boys Band  Then, the Twin Falls County Fair runs August 30th through September 4th, featuring the Magic Valley Stampede PRCA Rodeo, the All Star Monster Truck Tour, and live music from Trace Adkins. 
FAIR LINKS:
MOVIES TONIGHT
MAGIC VALLEY CINEMA 13 (MAGIC VALLEY MALL):  ATOMIC BLONDE, THE EMOJI MOVIE, DUNKIRK, VALERIAN AND THE CITY OF A THOUSAND PLANETS, WAR FOR THE PLANET OF THE APES, SPIDERMAN: HOMECOMING, DESPICABLE ME 3 & WONDER WOMAN
CENTURY STADIUM 5 (BURLEY):  THE EMOJI MOVIE, DUNKIRK, VALERIAN AND THE CITY OF A THOUSAND PLANETS, SPIDERMAN: HOMECOMING AND WAR FOR THE PLANET OF THE APES.
BURLEY THEATER: THE MUMMY (SHOWS FRIDAY, SATURDAY, SUNDAY, MONDAY AND TUESDAY ONLY!)
MAGIC LANTERN THEATERS (KETCHUM):  ATOMIC BLONDE, THE EMOJI MOVIE, DUNKIRK, VALERIAN AND THE CITY OF A THOUSAND PLANETS, THE BIG SICK AND BABY DRIVER
For showtimes and advance tickets, CLICK ON THE NAME OF THE THEATER.
MAGIC VALLEY FIVE DAY FORECAST
MONDAY:  Sunny & 97
MONDAY NIGHT:  Clear & 62
TUESDAY: Sunny & 98
WEDNESDAY:  Sunny & 99
THURSDAY:  Sunny & 97
FRIDAY:  Sunny & 96
Question of the Day: A simple one for this morning... cats or dogs? Are you a cat person, or a dog person - and why? Join the conversation on Facebook.
HOLLYWOOD
Dunkirk held on to the top spot at the box office over the weekend scoring 28.1 million dollars.  The Emoji Movie debuts in 2nd with 25.6 million.  In third was Girls Trip with 20 million.  Atomic Blonde debuts in 4th with 18.5 million.  And Spiderman: Homecoming slips a few spots this week to land in 5th, down from 3rd last week, bringing in 13.4 million.  The film has thus far grossed 278 million dollars.
Child-star of Home Alone and Godfather of the late Michael Jackson's 19-year-old daughter Paris solidified their bond over the weekend - with matching tattoos.  Jackson shared photos of the pair's new ink on her Instagram story Saturday. Jackson and Culkin both got tattoos of spoons on their arms. While the model's arm is full of artwork — Jackson has previously said she has over 50 tattoos — the fresh ink is the sole marking on Culkin's forearm.
MTV has decided that the best way to improve their nose-diving ratings... is to relive the past.  The network's president Chris McCarthy announced last week that MTV is currently renovating the one-time home of the wildly popular "Total Request Live" - the show that helped launch Carson Daly to fame from 1998 to 2008.  Mr. McCarthy said "TRL" would return in October, and a massive studio facing Times Square was under construction in the hope of capturing the old magic.  He believes the studio will be the centerpiece in what he says is the beginning of MTV's comeback.