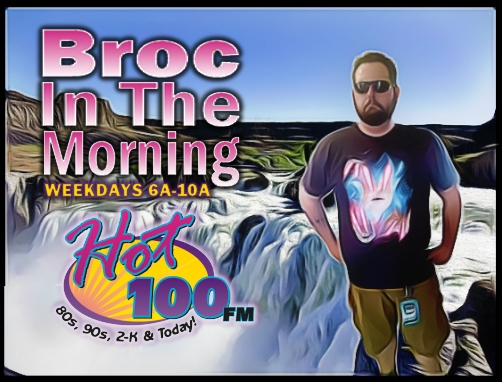 DAY PREP – 07/26/17
It's your last chance to get your kids registered for Kids Art In The Park this week as late registration continues through Friday at magicvalleyartscouncil.org.  You can also get the kids registered in person at the Twin Falls Center For The Arts, or call 734-2787.  If you didn't have a chance to get your kids signed up for the event during the initial registration period, this is your last chance!  The 26th Annual Kids Art In The Park is THIS SATURDAY and is open for kids ages 3 through 14. 
Join me tonight for another Twin Falls Tonight concert, this time featuring Innocent Man.  My broadcast gets underway at 5 and the show starts at 6.  We'll be in our new temporary location in the parking lot behind Rudy's and Sav-Mor Drug on 2nd – and with all Twin Falls Tonight concerts, the show is free and open to the public, there's cold drinks and delicious food, and tons of fun for the kids, too with a bounce house and more!
Todd Eccles of Patriot Defense is hosting an enhanced concealed carry class this Saturday from 8 'til 4.  Cost is $100 per person.  This Enhanced class is an 8 hour course that involves 4 hrs of classroom lecture and discussion including a state required law portion taught by a Certified Idaho Law Enforcement Officer.  You must be 18 years of age or older to register, have a hand gun and bring 100 rounds of ammunition, safety glasses and ear protection.  For more info, call Chris at 208-591-4867 or CLICK HERE.
The Magic Valley Arts Council presents the 58th Annual Arts in the Park in Twin Falls City Park this Friday and Saturday. Festivities kick off Friday night from 5 'til 8 p.m. and continue Saturday from 10 a.m. to 6 p.m.  Friday night, enjoy wine tastingt, artists' booths, food trucks and live music by Em and the Guys.  Saturday the fun continues with the 25th Annual Kids Art in the Park at 9 a.m, and following that will be artist booths, food trucks and all-you-can-eat ice cream during the Twin Falls Rotary Club's Ice Cream Funday from 11:30 a.m. to 3 p.m.  You'll also enjoy more live music on Saturday with Peter Hansen from 11:30 a.m. to 2:30 p.m. and The Barking Owls from 3-6 p.m.  By the way, I have your chance to win tickets to the Ice Cream Funday this Wednesday, Thursday and Friday.  For more info on everything you need to know for the weekend's event, visit magicvalleyartscouncil.org.
Visit Hagerman for a special all-day Farmer's Market this Sunday from 7:30 'til 4.  "Coffee & Wheels" will kick the day off from 7:30 'til 10.  You'll have a chance to show off your vehicle while enjoying local coffee and goodies.  During Coffee & Wheels, vendors will get set up for the main event which gets underway at 10.  Lots of vendors are expected this weekend for the Christmas in July event - plus live music, lunch, kid's activities, and of course fun LOCAL shopping.  The Hagerman Farmer's Market again is this Sunday from 7:30 'til 4 at Hagerman City Park.  Get more info by CLICKING HERE.
MOVIES TONIGHT
MAGIC VALLEY CINEMA 13 (MAGIC VALLEY MALL):  KIKI'S DELIVERY SERVICE, DUNKIRK, VALERIAN AND THE CITY OF A THOUSAND PLANETS, WAR FOR THE PLANET OF THE APES, WISH UPON, SPIDERMAN: HOMECOMING, DESPICABLE ME 3, THE BIG SICK, WONDER WOMAN  AND CARS 3. 
CENTURY STADIUM 5 (BURLEY):  DUNKIRK, VALERIAN AND THE CITY OF A THOUSAND PLANETS, DESPICABLE ME 3, SPIDERMAN: HOMECOMING AND WAR FOR THE PLANET OF THE APES.
MAGIC LANTERN THEATERS (KETCHUM):  THE BIG SICK, DUNKIRK, VALERIAN AND THE CITY OF A THOUSAND PLANETS, BABY DRIVER, WAR FOR THE PLANET OF THE APES & SPIDERMAN: HOMECOMING
MAGIC VALLEY FIVE DAY FORECAST
WEDNESDAY:  Partly Cloudy & 88
WEDNESDAY NIGHT:  Partly Cloudy & 64
THURSDAY:  Partly Cloudy, decent chance of Thunderstorms & 88
FRIDAY:  Sunny & 93
SATURDAY: Partly Cloudy & 94
SUNDAY:  Sunny & 97.
***HOT NEXT WEEK WITH HIGHS NEAR A HUNDRED MONDAY THROUGH FRIDAY – AND UPPER 90'S FOR NEXT WEEKEND.***
QUESTION OF THE DAY:  There's a device in development right now that creators claim will give you the ability to communicate with your pet and understand what they're trying to tell you. It's 10 years away, but already looks to be pretty promising for those who've always wanted to have a friendly conversation with their dog (???) If today, your pet could answer one question and ONLY one, which question would you ask? POST YOUR RESPONSE ON THE HOT 100 FM FACEBOOK PAGE.
HOLLYWOOD
Yesterday, I reported that Justin Bieber has cancelled the remaining dates of his tour after being on the road for sixteen solid months.  And after a fury of complaints and tears, John Mayer came to his defense on Twitter.  He posted yesterday "When someone pulls remaining dates of a tour, it means they would have done real damage to themselves if they kept going.  We've lost so many great artists lately. I give Justin a thumbs up for realizing it was time to call it. You should too."  I can't imagine going as long as he has without losing my marbles.  I know what happens when I end up working through ONE WEEKEND.  Can you even IMAGINE SIXTEEN STRAIGHT MONTHS ON THE ROAD AWAY FROM HOME?
MTV rolled out their list of nominees yesterday for this year's Video Music Awards, and Kendrick Lamar leads the nominations with eight nods for his "HUMBLE." video. His nominations include video of the year, artist of the year and best hip-hop video of the year.  Katy Perry and The Weeknd are right behind Lamar with five nominations each.  The MTV Video Music Awards will be held on August 27th at The Forum in Inglewood, California.
Netflix announced yesterday that it had ordered 20 episodes of "Disenchantment," an adult animated comedy series set in a deteriorating fantasy kingdom by Simpsons creator Matt Groening.  The show centers around a hard-living young princess named Bean, voiced by Abbi Jacobson, her elf companion, Elfo played by Nat Faxon, and personal demon Luci, played by Eric Andre. "Disenchantment" will premiere on Netflix 10 episodes at a time, beginning in 2018.
And it's confirmed!  After much speculation following the announcement of the next James Bond flick, the New York Times verified yesterday that Daniel Craig is in fact returning to the franchise.  You've got a while to wait, though.  The 25th 007 film will hit U.S. theaters on November 8, 2019.