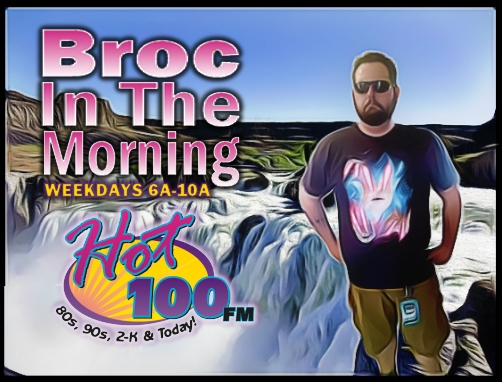 DAY PREP – 07/24/17
It's your last chance to get your kids registered for Kids Art In The Park this week as late registration continues through Friday at magicvalleyartscouncil.org.  You can also get the kids registered in person at the Twin Falls Center For The Arts, or call 734-2787.  If you didn't have a chance to get your kids signed up for the event during the initial registration period, this is your last chance!  The 26th Annual Kids Art In The Park is THIS SATURDAY and is open for kids ages 3 through 14.  
Sister station 103.1 The Edge is hosting a FREE rock concert this Thursday featuring Blacktop Mojo.  The show is absolutely free to anyone who wants to go at Diamondz Event Center in Jerome.  It's a show for 18 and up or 15 and up with parent or guardian, full bar for 21 and up I.D. required.  Local rockers Mains & Monitors and Fox & Capture will open up the show.  For more info, visit jerometickets.com.
Todd Eccles of Patriot Defense is hosting an enhanced concealed carry class this Saturday from 8 'til 4.  Cost is $100 per person.  This Enhanced class is an 8 hour course that involves 4 hrs of classroom lecture and discussion including a state required law portion taught by a Certified Idaho Law Enforcement Officer.  You must be 18 years of age or older to register, have a hand gun and bring 100 rounds of ammunition, safety glasses and ear protection.  For more info, call Chris at 208-591-4867 or CLICK HERE.
The Magic Valley Arts Council presents the 58th Annual Arts in the Park in Twin Falls City Park this Friday and Saturday. Festivities kick off Friday night from 5 'til 8 p.m. and continue Saturday from 10 a.m. to 6 p.m.  Friday night, enjoy wine tastingt, artists' booths, food trucks and live music by Em and the Guys.  Saturday the fun continues with the 25th Annual Kids Art in the Park at 9 a.m, and following that will be artist booths, food trucks and all-you-can-eat ice cream during the Twin Falls Rotary Club's Ice Cream Funday from 11:30 a.m. to 3 p.m.  You'll also enjoy more live music on Saturday with Peter Hansen from 11:30 a.m. to 2:30 p.m. and The Barking Owls from 3-6 p.m.  By the way, I have your chance to win tickets to the Ice Cream Funday this Wednesday, Thursday and Friday.  For more info on everything you need to know for the weekend's event, visit magicvalleyartscouncil.org.
Visit Hagerman for a special all-day Farmer's Market this Sunday from 7:30 'til 4.  "Coffee & Wheels" will kick the day off from 7:30 'til 10.  You'll have a chance to show off your vehicle while enjoying local coffee and goodies.  During Coffee & Wheels, vendors will get set up for the main event which gets underway at 10.  Lots of vendors are expected this weekend for the Christmas in July event - plus live music, lunch, kid's activities, and of course fun LOCAL shopping.  The Hagerman Farmer's Market again is this Sunday from 7:30 'til 4 at Hagerman City Park.  Get more info by CLICKING HERE.
MOVIES TONIGHT - CLICK ON THE NAME OF THE THEATER FOR ADVANCE & SHOWTIMES
MAGIC VALLEY CINEMA 13 (MAGIC VALLEY MALL):  KIKI'S DELIVERY SERVICE, DUNKIRK, VALERIAN AND THE CITY OF A THOUSAND PLANETS, WAR FOR THE PLANET OF THE APES, WISH UPON, SPIDERMAN: HOMECOMING, DESPICABLE ME 3, THE BIG SICK, WONDER WOMAN  AND CARS 3.  SHOWS THIS MORNING FOR THE KIDS' SUMMER MOVIE PROGRAM INCLUDE ROCK DOG AND THE LEGO BATMAN MOVIE.  THE KIDS' MOVIES SHOW AT 10AM THIS MORNING.
CENTURY STADIUM 5 (BURLEY):  DUNKIRK, VALERIAN AND THE CITY OF A THOUSAND PLANETS, DESPICABLE ME 3, SPIDERMAN: HOMECOMING AND WAR FOR THE PLANET OF THE APES.
BURLEY THEATER:  CAPTAIN UNDERPANTS (SHOWING THROUGH TOMORROW ONLY!)
MAGIC LANTERN THEATERS (KETCHUM):  THE BIG SICK, DUNKIRK, VALERIAN AND THE CITY OF A THOUSAND PLANETS, BABY DRIVER, WAR FOR THE PLANET OF THE APES & SPIDERMAN: HOMECOMING
MAGIC VALLEY FIVE DAY FORECAST
TODAY:  Sunny & 95
TONIGHT:  Clear & 67
TOMORROW:  Partly Cloudy & 90
WEDNESDAY:  Partly Cloudy & 90
THURSDAY:  Sunny & 94
FRIDAY:  Sunny & 95
SATURDAY & SUNDAY:  Sunny & highs near 100.
***HEAT WAVE NEXT WEEK, TOO, WITH HIGHS NEAR A HUNDRED MONDAY THROUGH FRIDAY – AND UPPER 90'S FOR NEXT WEEKEND.
QUESTION OF THE DAY:  I stare at music charts almost daily as part of my job, but it's been a while since I've checked in with YOU to find out who's making the top spots on RINGTONE charts.  For those that pick their own ringtones, what song does YOUR phone play when it rings?  If you don't use a custom ringtone, what's your ringBACK tone – or, the song that the person CALLING you hears when they're waiting for you to answer?  Post both if you use both!  We'll tally up all of the ringtones and ringback tones in the same pool and play the top 5 songs in their entirety at 9:30 this morning, even if an old song takes one of the top 5 spots. If you don't happen to get an answer in before 9:30, post it anyways – because at 5p, we'll tally 'em all up again and play the NEW top 5 at 5:30 this afternoon! POST YOUR RESPONSES ON OUR FACEBOOK PAGE BY CLICKING HERE.  
HOLLYWOOD HEADLINES
Dunkirk was the big one at the box office over the weekend, debuting at #1 and bringing in a little more than 50 million dollars.  Not a bad weekend for Girls Trip either, considering it debuted only in a select number of theaters but still managed to snag the number 2 spot with 30.3 million dollars.  Spiderman: Homecoming slipped down one spot to land in #3 this week bringing in 22 million dollars.  It looks like War For The Planet Of The Apes' dominating reign came to an end over the weekend as it fell from #1 last week to #4 this week, bringing in 20.4 million.  And certainly not the opening weekend its filmmakers were expecting for Valerian And The City Of A Thousand Planets.  It's opening weekend saw it take the number five spot, bringing in just 17 million.  It's production budget, in comparison, was $209 million – so now, creator Luc Besson who independently crowd-sourced and personally funded the the movie, is certainly hoping for a better debut later this week as it hits French theaters on Wednesday.
The list of A-list celebrities confirming their attendance at this year's Salt Lake City Comic Con continues to grow, with some big names added to the list just last week.  The event will be held September 21st, 22nd and 23rd at the Salt Palace Convention Center and will feature appearances by Dick Van Dyke, Val Kilmer, John Cusack,  John Bernthal, Christopher Lloyd, Richard Deen Anderson, Catherine Tate, Wil Wheaton, Rob Schneider, Joan Cusack, and Sean Gunn.  Tickets are for sale at SaltLakeComicCon.com.  My wife and I are crossing our fingers than they approve my press pass request.  She's most excited about the great Dick Van Dyke – but me, because I'm a closet Gilmore Girls fanatical, I'm most excited about Sean Gunn who we've actually had on the show before.  He played Kirk, and if I could get my picture with Kirk from the Gilmore Girls, I think I could die a happy man.
Tragedy struck the world of music last week when news of Linkin Park frontman Chester Bennington's untimely passing made its way around the internet.  Bennington was found at his home Thursday where he allegedly hung himself.  Thursday would have been Bennington's close friend Chris Cornell's 53rd birthday.  Cornell committed suicide earlier this year in may also by hanging himself in a hotel room.  Linkin Park launched a suicide prevention website over the weekend.  The website begins with a line from the band that reads "In case you or someone you know needs support, here are some resources" and lists contact numbers and sites and prominently features #ripchester.  Bennington was 41, and was a father to six children.  You can log on to the new website by visiting chester.linkinpark.com.