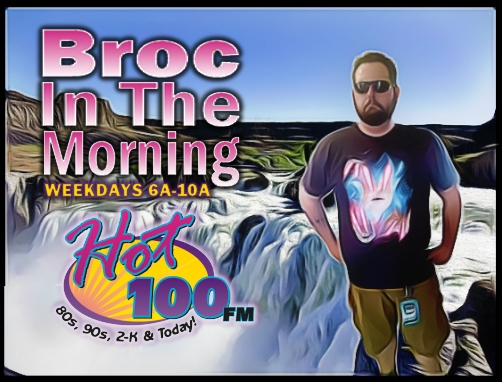 DAY PREP – 07/20/17
Kids Art In The Park late registration continues this week.  If you didn't have a chance to get your kids signed up for the event during the initial registration period, this is your last chance!  The 26th Annual Kids Art In The Park is Saturday, July 29th and is open for kids ages 3 through 14.  To get signed up, visit http://www.magicvalleyartscouncil.org or call 734-2787.
The Oakley Pioneer Days Open Rodeo is tomorrow and Saturday.  2 nights full of some of the toughest cowboy competitors around Idaho and our neighboring states. The rodeo features Wild Cow Riding, Stock Saddle Bronc Riding, Bucking Bulls - plus, enjoy the dance in Oakley City Park tomorrow night after the rodeo, and one of the best fireworks shows in the Magic Valley following the rodeo on Saturday night.  The rodeo kicks off at 7:30 both tomorrow and Saturday night.
The Cassia County Sheriff's Office will be offering a FREE Boat Idaho safe boating education class this Saturday from 9 'til 4.  This 6 hour class will cover all aspects of boating from safe operations, navigational rules, water survival, and legal requirements.  Graduates will receive a proof of completion card that is mandatory to operate a vessel on waters in Oregon, Washington and many other states.  Pre-registration is required.  Log on to http://www.cassiasheriff.com for more info.
The Hagerman Farmers Market is this Sunday from 1 'til 4 at Hagerman City Park.  This week, enjoy live music and Paul "DJZ" Karaoke!  Lunch food, produce, baked goods, handcrafts - and there are still free vendor spaces still available!  For more info, visit http://www.hagermanvalleyfoundation.org/farmers-market.
MOVIES TONIGHT
MAGIC VALLEY CINEMA 13 (MAGIC VALLEY MALL):  WAR FOR THE PLANET OF THE APES, WISH UPON, SPIDER-MAN: HOMECOMING, DESPICABLE ME3, THE BIG SICK, TRANSFORMERS: THE LAST NIGHT, CARS 3 & WONDER WOMAN
CENTURY STADIUM 5:  WAR FOR THE PLANET OF THE APES, SPIDERMAN: HOMECOMING, DESPICABLE ME 3, TRANSFORMERS: THE LAST KNIGHT, WONDER WOMAN
MAGIC LANTERN THEATERS:  THE BIG SICK, WAR FOR THE PLANET OF THE APES, BABY DRIVER, SPIDERMAN – HOMECOMING, THE BEGUILED, DESPICABLE ME 3
For showtimes and advance tickets, click on the name of the theater above.
MAGIC VALLEY FIVE DAY FORECAST
TODAY:  Sunny & 93
TONIGHT:  Clear & 62
TOMORROW:  Sunny & 92
SATURDAY:  Sunny & 93
SUNDAY:  Sunny & 94
QUESTION OF THE DAY:  Salary.com just published a list of employers with the best "perks" and not surprisingly, Google came in #1, offering free food for lunch and dinner, oil changes, car washes, massages and yoga, a play room, back-up child care assistance, and $12,000 annually in tuition reimbursement. My job comes with plenty of perks, too - most notably, probably is the many, many free concerts I've seen over the years. How about yours? What's the best perk of YOUR job? Post your responses on our Facebook Page @ http://www.facebook.com/how100now.  (Broc)
HOLLYWOOD HEADLINES
A judge has halted an auction of very personal and intimate things beloning to Madonna, who didn't even realize the things had gone missing until she saw them on the GottaHaveRockAndRoll.com auction site.  The belongings, which include "personally worn" satin underwear, a note from her onetime boyfriend, Tupac Shakur, photos, a personal checkbook, a used hairbrush and cassette tapes of unreleased recordings and other things were listed on the auction site as having been provided for sale by Darlene Lutz, who was described as "Madonna's art consultant" and "a longtime personal friend of Madonna's from her innermost circle, knowing her for over 20 years."  Madonna said in her filing that while Ms. Lutz once had regular access to her homes and even helped her pack for a move, the singer had "never sold, gifted or otherwise transferred title or a possessory interest in any of the Madonna Memorabilia to Ms. Lutz" - meaning this "close personal friend" STOLE the stuff from Madonna.  As of yesterday at noon, 56 of 128 Madonna items remained up for auction including a corset, jewelry and worn white pumps.
We heard on Monday that Aaron Carter was arrested for DUI last weekend in Georgia, and in an interview with Entertainment Tonight - despite the arrest, he SWEARS he doesn't drink.  "I do not drink," he insisted, explaining that a longstanding medical condition prevents him from doing so. "Hire a polygraph person, a professional. Strap me up."  On Saturday night, Habersham County authorities charged Carter with DUI and possession of marijuana and drug-related objects.  After swearing he didn't drink, he back-pedaled, saying "I'll occasionally have a sip of beer or something like that, but I can't even drink IPAs," he clarified. "I can't drink anything like that. I have to drink the lightest beer possible that's not hoppy. I don't drink any hard liquor."  As for the marijuana charges, Carter said that he obtains the drug legally and uses it only to treat his anxiety, chronic pain and suppressed appetite. He steadfastly contended that he does not use any other drugs -- except for Xanax, propranolol for his high blood pressure and Oxycodone for a recent jaw injury.
It's official: "Despacito" is now the most streamed song of all time, and it got there in just six months.  Luis Fonsi and Daddy Yankee's hit original song and its remix featuring Justin Bieber have accumulated more than 4.6 billion streams across all platforms since its release in January, which beats the previous record also set by the Biebs for his single "Sorry" which clocked in at 4.38 billion streams.