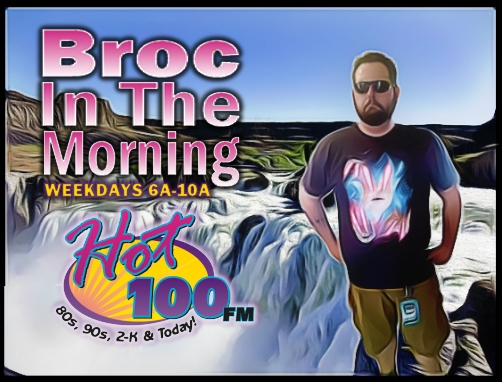 DAILY BLOG ENTRIES
DAY PREP – 08/15/17
Brianne Lynn is performing tonight at KB's on Fillmore from 5:30 'til 8.  The show is free and open to the public.  She'll also be at Maxie's Pizza & Pasta in Kimberly this Friday from 6 'til midnight.
The Twin falls Public Library will be showing a special "Eclipse" movie for this week's Friday Movie.  It's a classic Disney movie that features an eclipse in its plot.  The movie starts at 1p,  and all Library programs and events are free and open to the public.
The Salvation Army in Twin Falls is hosting a back to school celebration this Saturday from 10 'til 2. This a free event with free food, games, prizes, bounce house and dunk tank! The Salvation Army is at   348 4th Ave North in Twin Falls.
The Community Church of the Brethren is holding a Gospel Music Jamboree this Saturday from 11:30 a.m. to 2:30 p.m. at 461 Filer Ave. W., Twin Falls.  There will be hot dogs, chips and drinks provided.  If you would like to perform or have a group that would like to perform, you are welcome.  Bring your lawn chairs and enjoy gospel music this Saturday at the Community Church of the Brethren!  The event is free and open to the public.
The Blaine County Republican Central Committee is hosting a county-wide republican picnic this Saturday at the River Sage Barn in Bellevue.  Congressman Mike Simpson and Lt. Governor Brad Little will both speak at the event.  Cost is ten dollars per person or twenty five dollars for a family.  The event will be held from noon 'til 3pm.
The West End Senior Center will host its annual dinner & auction this Saturday from 5 'til 10pm. The dinner includes tri-tip, corn-on-the-cob, baked potato, French bread, green salad, dessert & drinks and costs  $15 per plate. Beer & wine will also be available for purchase. There is a silent auction and the live auction begins at 7:00 p.m. Call 543-4577 for more information. This fundraiser will help support the home-delivered meal program.
The Killebrew-Thompson Memorial welcomes Huey Lewis & The News in concert this Saturday at the Sun Valley Pavillion.  Proceeds from this concert benefit leukemia and cancer research at St Luke's Mountain States Tumor Institute and Masonic Cancer Center, University of Minnesota.  Tickets start at twenty-five bucks and are available online at sunvalley.ticketfly.com.
MOVIES TONIGHT
MAGIC VALLEY CINEMA 13 (MAGIC VALLEY MALL):  Annabelle: Creation, The Glass Castle, The Nutjob 2: Nutty By Nature, The Dark Tower, Kidnap, The Emoji Movie, An Inconvenient Sequel: Truth To Power, Dunkirk, War For The Planet Of The Apes, Spiderman: Homecoming, Despicable Me 3, Wonder Woman
CENTURY STADIUM 5 (BURLEY):  The Nutjob 2: Nutty By Nature, Annabelle: Creation, Dunkirk, Atomic Blond & The Emoji Movie.
BURLEY THEATER:  Spiderman: Homecoming
MAGIC LANTERN THEATERS (KETCHUM):  An Inconvenient Sequel – Truth To The Power, Nutjob 2: Nutty By Nature, Detroit, The Dark Tower, The Big Sick, Atomic Blonde & Dunkirk
For showtimes and advance tickets, CLICK ON THE THEATER NAME ABOVE.
MAGIC VALLEY FIVE DAY FORECAST
TUESDAY:  Sunny & 84
TUESDAY NIGHT:  Clear & 55
WEDNESDAY:  Sunny & 87
THURSDAY:  Sunny & 87
FRIDAY:  Sunny & 89
SATURDAY:  Sunny & 91
Question of the Day: What's the best fair food you've had so far this season? If you haven't been to a fair yet, what fair food are you most looking FORWARD to? (JOIN THE CONVERSATION ON OUR FACEBOOK PAGE!)
HOLLYWOOD
A Denver jury decided yesterday that a country radio DJ did in fact grope Taylor Swift before her concert in 2013, awarding the pop star a symbolic $1 after a week-long trial.  After the verdict was announced, Swift released a statement through her publicist saying "I want to thank Judge William J. Martinez and the jury for their careful consideration, my attorneys for fighting for me and anyone who feels silenced by assault, especially anyone who offered their support throughout this four-year order and two-year long trial process.  I acknowledge the privilege that I benefit from in life, in society and in my ability to shoulder the enormous cost of defending myself in a trial like this.  My hope is to help those whose voices should also be heard.  Therefore, I will be making donations in the near future to multiple organizations that help assault victims defend themselves."  Because, Taylor Swift is the ultimate rock star.
Shonda Rhimes announced last week that she will be departing her long-time home ABC for a move to Netflix.  Rhimes rose to prominence in 2005 with her breakout hit "Grey's Anatomy." She followed up with "Scandal," "Private Practice" and "How to Get Away with Murder," helping create a female-friendly vibe that distinguished ABC from other networks.  Yesterday, ABC tried to contain the damage, saying that it would NOT be losing Grey's Anatomy and other shows that made Rimes famous.  The existing shows will remain on ABC, an Shonda will launch NEW shows with Netflix.
The Teen Choice Awards were held Sunday night at the University Of Southern California's Galen Center - and Miley Cyrus took home the night's highest honor - the "Ultimate Choice Award" - for her decade-long involvement with the awards show.  Wonder Woman landed Choice Action Movie, Chris Pine scored Choice Action Movie Actor for his ROLE in Wonder Woman, and Gal Gadot won Choice Action Movie Actress for HER role in Wonder Woman.  Finding Dory won Choice Comedy Movie, and Spider-man: Homecomimg won Choice Summer Movie.  For music, it was Harry Styles, Ariana Grande and Fifth Harmony, winning Choice male artist, female artist and music group awards, respectively.