News & Updates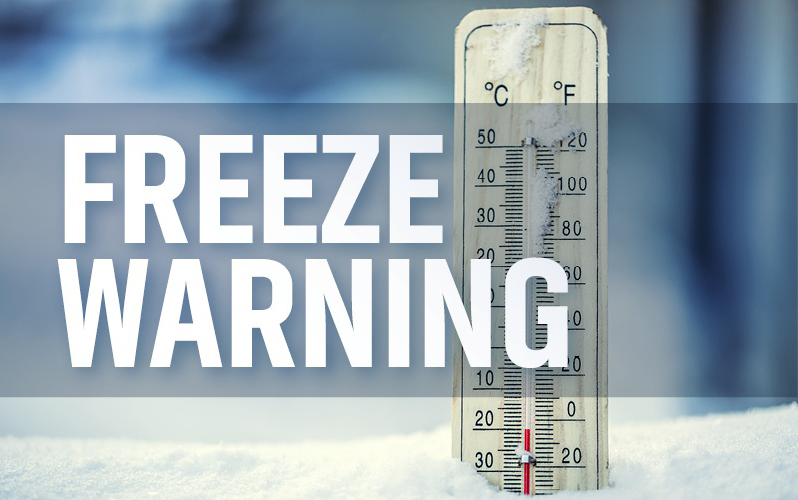 It's going to be extremely windy Saturday, and we could experience freezing temperatures overnight and into early Sunday morning.
The National Weather Service in Boise has issued a Wind Advisory through 9pm Saturday (10/13/18), and a Freeze Watch through Sunday Morning (10/14/18). A cold front is moving across the region this weekend. Winds will increase behind the front, becoming very windy Saturday afternoon. Winds will diminish late Saturday, but dry, cold air will remain, resulting in the potential for freezing and sub-freezing temperatures overnight in the Treasure and Magic Valleys.
Winds: Northwest 25 to 35 mph with gusts up to 50 mph through Saturday evening.
Temperature: Could drop to the mid 20s to lower 30s late Saturday through Sunday morning.
Strong winds will cause difficult driving conditions in Southern Idaho, especially for high-profile vehicles. Widespread freezing temperatures may damage or kill sensitive vegetation and crops.
Precautionary & Preparedness Actions
A Wind Advisory means that winds of 30 mph are expected. Winds this strong can make driving difficult, especially for high Profile vehicles. Use extra caution.
A Freeze Watch means sub-freezing temperatures are possible. These conditions could kill crops and other sensitive vegetation.