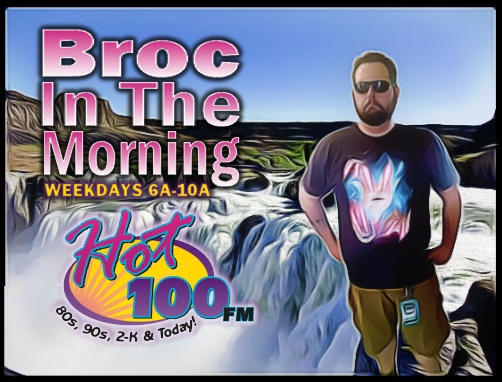 If you have an Easter Egg Hunt that you think we should list, send us a message on Facebook - http://www.facebook.com/hot100now!
The Day Of The Child Parade and Easter egg hunt is Saturday morning in Buhl.  The parade gets underway at 9:30a, with the egg hunt to follow at 10 at the Buhl High School football field.  This egg hunt is for kids 12 and under, and grand prizes will be awarded in each age division. 
The First Baptist Church in Filer will host an Easter egg hunt for toddlers through 6th graders Saturday morning at 10.  At this one, kids will hunt for eggs in age-designated sections – and refreshments will be provided for everybody following the hunt.  It's free and open to the public.
The Jerome Community Easter egg hunt is on Saturday, 10 A.M. at Forsyth Park.  It's free and open to kids ages 12 and under.
The Twin Falls Community egg hunt is Saturday at 10 at Twin Falls City Park.  This one is open to kids aged 10 and under, and will be broken up into four different age groups.  THe hunt is hosted by the Twin Falls Parks and Recreation Department and the Twin Falls Optimist Club.  It's free and open to the public.
The Annual Egg Hunt at Community Christian Church on Grandview Drive in Twin will be held Saturday morning at 10:30.  This one has 20,000 eggs plus games, face painting, balloon animals, shaved ice and more.  The egg hunt is free for all ages with a separate area for the young ones to collect at a slower pace.
The annual Cassia County Sheriff's Benevolent Association Easter Egg Hunt for Disabled Children will be held at South Freedom Park at 10:00 a.m.  It's also free.
The Adult and Child Development Center's 4th annual egg hunt for children and adults with special needs is this Saturday at 11am at THompson Park in Twin.  Snacks and drinks will be supplied. The event is free and open to the public.
The Kimberly Business Owners Association will host the annual Easter egg hunt and activities on Saturday at Kimberly City Park. The event will begin at 11 a.m. with bounce houses, children's train rides, the Easter bunny, and more. The egg hunt will start at noon with three different age groups.  It's open to kids aged 10 and under.