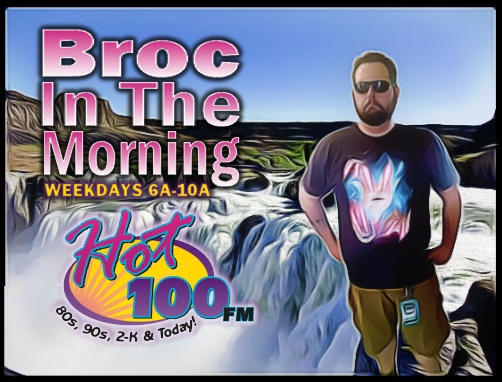 DAY PREP – 11/09/17 - Brought to you by D. L. Evans Bank, local Idaho-based community bank since 1904. Serving our communities  then, now and tomorrow.
The Wayne Nelson Cowboy Gathering will take place tomorrow, Saturday and Sunday at the Wilson Theater in Rupert.  The gathering is a three-day event with free shows all day tomorrow and Saturday, an all-day craft show that is free to attend, and evening shows that showcase the event's best of the best performers.  The showcases cost ten dollars per person.  Then, join in on Cowboy Church on Sunday morning at 10, which is a nondenominational and uplifting service.  The entire three-day show is appropriate for all ages and includes artists from all over the West.
The Miss Kimberly Scholarship Pageant is tomorrow night from 7 'til 9 at the LA Thomas Building.  Each girl entered in the pageant will be performing a talent followed by the poise competition and impromptu question.  All participants will be judged on Platform, Interview Skills, Talent, and Poise.  The pageant costs $7 to attend.
The 3rd Annual Shoeboxes for Soldiers is this Saturday at United Methodist Church.  Cub Scout Pack 67 is collecting hygiene items, heat resistant candy and snacks, hand written cards & letters, and unbreakable ornaments to be sent to local soldiers serving overseas. Drop items off at the First United Methodist Church in Twin Falls on Saturday between 11 a.m. and 2 p.m. and enjoy free hot dogs for donors and raffle items from local sponsors.  Monetary donations will be used to purchase items for the soldiers. Items can also be dropped at the church anytime before November 11 as well.
St. Jerome's International Harvest Fest is this Saturday in Jerome.  The event gets underway at 6 p.m. at St. Jerome's parish hall.  Enjoy cuisine from around the world – including dishes from Africa, Germany, Italy, Mexico and Portugal.  There will be live and silent auctions and games for the whole family.  Tickets are available at the door.  This is an event for all ages.
The 'Celebration of Gratitude' Thanksgiving Musical Presentation is this Saturday at The Church of Jesus Christ of Latter-day Saints on S. Temple Drive in Twin.   Come and enjoy beautiful songs and instruments with family and friends to celebrate the upcoming Thanksgiving holiday. The public is invited to attend, and the show is open to all ages.  There's no cost to join in on the fun and light refreshments will be served.
The Viva Las Vegas Gala & Auction, sponsored by St. Nicholas Catholic School is this Saturday at 7:00 p.m. at the Best Western Burley Inn. Join in the fun for a live & silent auction, prize drawings, casino games, and more! Bid on incredible items including KATY PERRY TICKETS, ski packages, Disney tickets, artwork and more! All ages are welcome to attend... and those in attendance can enter to win the grand prize which includes new tires, unlimited car washes, oil changes, detail service and more courtesy of Magic Valley Tire in Paul, and Mr. Gas! Tickets are $12.50 in advanced, $15.00 at the door.
The Burley High School Drama Department presents Exit The Body, a comedy showing at the Little Theater next week Wednesday, Thursday, Friday and Saturday.  Shows are at 7:30 each night, and tickets are available at the door.  Cost is five dollars for students or ten dollars for adults.
MOVIES TONIGHT
MAGIC VALLEY CINEMA 13 (MAGIC VALLEY MALL):  Thor: Ragnarok, A Bad Mom's Christmas, Jigsaw, Suburbicon, Thank You For Your Service, Geostorm, Only the Brave, Happy Death Day
CENTURY STADIUM 5 (BURLEY): Thor: Ragnarok, A Bad Mom's Christmas, The Foreigner, Only The Brave, Geostorm
MAGIC LANTERN THEATERS (KETCHUM): Marshall, Victoria & Abdul, Bad Moms Christmas, The Foreigner, Only The Brave, Thor: Ragnarok
For showtimes and advance tickets, CLICK ON THE NAME OF THE THEATER ABOVE.
CONCERTS THIS WEEK
TOMORROW 11.10 – Blues Traveler @ Knitting Factory – Boise
TOMORROW 11.10 & SATURDAY 11.11 – Warrant @ Cactus Petes – Jackpot
SATURDAY 11.11 – Third Eye Blind @ Knitting Factory - Boise
UPCOMING CONCERTS
TUESDAY 11.14 – Michael McDonald @ Eccles Theatre – Salt Lake
SATURDAY 11.18 – David Archuletta @ Idaho State University - Pocatello
TUESDAY 11.21 – Trans-Siberian Orchestra @ Vivint Smart Home Arena – Salt Lake
FRIDAY 11.24 – Katy Perry @ Vivint Smart Home Arena – Salt Lake
MONDAY 11.27 – Jewel @ Eccles Theatre – Salt Lake
WEDNESDAY 11.29 – Billy Joel @ Vivint Smart Home Arena – Salt Lake
FRIDAY 12.01 & SATURDAY 12.02 – Pam Tillis & Lorrie Morgan @ Cactus Petes – Jackpot
MONDAY 12.11 – Lindsey Sterling @ Idaho Civic Auditorium – Idaho Falls
MAGIC VALLEY FIVE DAY FORECAST
THURSDAY:  Cloudy & 54
THURSDAY NIGHT:  Cloudy & 40
FRIDAY:  Showers & 56
SATURDAY:  Sunny & 50
SUNDAY:  Sunny & 56
MONDAY:  Showers & 59
TUESDAY:  Sunny & 44
THURSDAY'S QUESTION OF THE DAY
Question of the Day:  A friend of mine was telling me the story last night of how she had to run back to the store after running her Wednesday night errands because her young daughters lifted some My Little Pony gift bags.  Innocent... cute... but still very illegal.  Just about every kid tries to sneak something out of the store instead of asking their parents to pay for it, or sometimes they just forget to ask if they can have it.  How about for this morning's question, you share with us YOUR story of a time when you had to run back to the store to pay for something your kids took?  Or, when YOU were a young lad... do you ever remember "innocently" stealing something from the store?  I can remember shortly after I was taught how shoplifting was wrong, I was at the hardware store with my dad and stole one single screw from the bulk bin - just to see what would happen.  (As it turned out, nothing happened and I felt so guilty I outed myself and had to take the screw back to the store and apologize.)  How about you?  (Broc)  JOIN THE CONVERSATION ON OUR FACEBOOK PAGE!
HOLLYWOOD
More accusations are out against Kevin Spacey.  This time, former television news anchor Heather Unruh told a press conference in Boston that her son had been assaulted by Mr Spacey, at the age of 18 in a bar in Nantucket, Massachusetts.  She said Mr. Spacey had bought her under-age son drinks and, after getting him intoxicated, and then did things that I'm not going to detail here on our school bus-friendly show.  She said after the incident, Spacey then invited her son to a party, but he had run away from the bar when Mr. Spacey had gone to the lavatory.  Another accusation comes from Barman Kris Nixon from Belfast, Northern Ireland, who said he had been working near the Old Vic Theater where Spacey was the Artistic Director when Mr Spacey groped him at a party.  That incident dates back to 2007.  And Kate Edwards who is now a performing arts teacher in London, claims Mr. Spacey made advances towards her when she had been a production assistant on Broadway show Long Day's Journey Into Night in 1986.  Mr. Spacey has said that he's seeking treatment after facing the allegations but did not give information about the type.
Olivia Newton-John's ex-boyfriend, who vanished 12 years ago during a fishing trip, was reportedly spotted alive in Mexico.  Patrick McDermott, a cameraman from the U.S., vanished after a fishing trip on June 30, 2005. The Coast Guard concluded in 2008 that McDermott "most likely drowned."  However, Dateline and America's Most Wanted believed McDermott disappeared to avoid paying money he owed, including thousands in child support.  Earlier this week, New Idea reported a picture of a man at a Mexican campsite appeared to be McDermott.  "The widow's peak is exact. The eyes are very similar and the ears extend down on the head in the same distance. I believe it's him," Charlie Parker, a private investigator, told New Idea.  This was not the first time McDermott has been spotted. In 2010, investigators reportedly discovered McDermott near Puerta Vallarta.
Keith Urban debuted a song written in response to the Harvey Weinstein drama during the CMA Awards show last night.  The song, titled "Female," is a tender ballad dedicated not just to the women in Urban's life but also to the power they inherently hold yet are so often denied – and the hardships they encounter just by virtue of their gender.  You can find video of the performance all over the interwebs this morning, and the single itself was released on all platforms yesterday as well.  Here's the single: