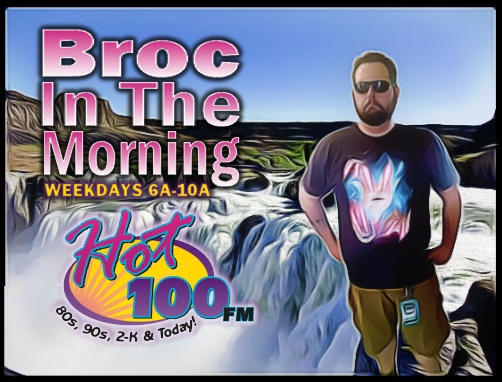 DAY PREP – 11/28/17 - Brought to you by Reclaimed, now at Drop it Express in Heyburn – it's a sweet spot that you have to see to believe!  Open Tuesday thru Friday 1 'til 6 and Saturday from 9 'til noon.  Shop New & found treasures in a surprise boutique!  Find home decor, accessories, furniture and even flannels and jeans for the winter with new items arriving daily!  Find just what you need at Reclaimed inside Drop it Express on the highway in Heyburn between Burley and Rupert.
The Idaho Student Nurses Association at the College of Southern Idaho is hosting a blood drive at the CSI recreation center in the upstairs gym. The blood drive will be from 9 a.m.-3 p.m. this Thursday.  To schedule an appointment, visit www.redcrossblood.org, use the Red Cross mobile app or call Skylar at 208-921-2242.
Lifestream Church in Twin Falls will host Cookies and Cocoa with Sant this Saturday from 10 'til noon.  Families are invited to join in the fun at this free Christmas event.  Obviously, there will be cookies, cocoa and pictures with Santa plus a special gift for every child!
There certainly isn't a shortage of craft fairs and holiday bazaars this weekend.  Here's what's on the schedule...
The Twin Falls First United Methodist Church will hold its annual Holiday Bazaar this Saturday from 9 a.m. to 4 p.m. and again on Sunday from 10:30 a.m. to 4 p.m.  Shop for craft items and baked goods and check out the many small business booths.  Plus, Boy Scout Troop 67 will be selling hot food throughout the weekend.  Their menu includes a potato bar, cinnamon rolls, and breakfast burritos.
Zion Lutheran Church in Burley will be holding THEIR Christmas Bazaar this Saturday as well. Find one-of-a-kind items, crafts, and more!  The church youth will be selling Chili and Cinnamon rolls during the event in which all proceeds will go towards Scholarships for Camp Perkins. Raffle tickets will also be sold for some great prizes.  If you are interested in becoming a vendor and selling your items, please contact Erica Kirst at 208-810-3861 - and then drop by the event this Saturday from 10 'til 3 at Zion Lutheran Church.
Annual Hagerman American Legion Hall Craft Show is this Saturday from 9 'til 4.  Vendors will be selling jewelry, crafts, gifts, and much more. Lunch will be available for purchase. Profits made by the Auxiliary will be used for their Girls State and Veterans Programs.
The Golden Years Senior Center in Shoshone will host their Christmas Bazaar this Saturday.  Shop craft and baked goods, sign up to win door prizes and grab home made soup or chili, a slice of homemade bread and a cinnamon roll for just five bucks for lunch!
The Xavier Charter School Craft Fair is this Saturday from 9 'til 4.  Much of the same selection of goods but with different artists - crafts, baked goods, and more available at this one as well.
And The Buhl Christmas Craft Show will be held this Saturday at Buhl Moose Lodge from 11 'til 7. Shop handmade crafts and from various direct sales companies.  Donations for Toys For Tots, The Local Food Bank and Coats for Kids will be accepted at the event.  The event will wrap up with a Night Light Parade starts at 7 p.m. plus it's a rare opportunity for the kids to visit with Santa!
MOVIES TONIGHT
MAGIC VALLEY CINEMA 13 (MAGIC VALLEY MALL):  Coco, Justice League, The Star, Wonder, Daddy's Home 2, Murder On The Orient Express, Thor: Ragnarok, A Bad Mom's Christmas
CENTURY STADIUM 5 (BURLEY): Coco, Wonder,  Justice League, Thor: Ragnarok, Daddy's Home 2
BURLEY THEATER:  The Lego Ninjago Movie
BIG WOOD 4 (HAILEY):  Coco, Justice League, Wonder, Daddy's Home 2
MAGIC LANTERN THEATERS (KETCHUM): Coco, Roman J Israel ESQ., Murder On The Orient Express, Wonder, Justice League, Daddy's Home 2
For showtimes and advance tickets, CLICK ON THE NAME OF THE THEATER ABOVE.
CONCERTS THIS WEEK
WEDNESDAY 11.29 – Billy Joel @ Vivint Smart Home Arena – Salt Lake
FRIDAY 12.01 & SATURDAY 12.02 – Pam Tillis & Lorrie Morgan @ Cactus Petes – Jackpot
UPCOMING CONCERTS
THURSDAY, 12.07 – Foo Fighters @ Ford Idaho Center Arena – Boise (Nampa)
FRIDAY 12.08 – The Piano Guys @ Vivint Smart Home Arena – Salt Lake
MONDAY 12.11 – Lindsey Sterling @ Idaho Civic Auditorium – Idaho Falls
THURSDAY 12.14 – Lady Gaga @ Vivint Smart Home Arena – Salt Lake
THURSDAY 12.14 – Mormon Tabernacle Choir @ Conference Center of Church Of Jesus Christ of LDS – Salt Lake
FRIDAY 12.15 – Mormon Tabernacle Choir @ Conference Center of Church Of Jesus Christ of LDS – Salt Lake
SATURDAY 12.16 – Mormon Tabernacle Choir @ Conference Center of Church Of Jesus Christ of LDS – Salt Lake
THURSDAY 12.21 – Mannheim Steamroller – Morrison Center – Boise
SATURDAY, 01.20.18 – Flock Of Seagulls @ Cactus Pete's - Jackpot
MAGIC VALLEY FIVE DAY FORECAST
TUESDAY:  Sunny & 47
TUESDAY NIGHT:  Clear & 31
WEDNESDAY:  Sunny & 41
THURSDAY:  Partly Cloudy & 44
FRIDAY: Sunny & 49
SATURDAY:  Partly Cloudy & 51
SUNDAY:  Partly Cloudy & 38
MONDAY (12/4):  Partly Cloudy & 36
TUESDAY (12/5):  Sunny & 35
TUEDAY'S QUESTION OF THE DAY
QUESTION OF THE DAY:  Is your Christmas Tree up yet?  If so, will you share a picture of it on this post?  If not, when do you plan on putting it up?  And, real or fake – which is your preference? (Broc) JOIN THE CONVERSATION ON OUR FACEBOOK PAGE!
HOLLYWOOD
So just how exactly did Prince Harry propose to Meghan Markle?  He got down on one knee and popped the question at Nottingham Cottage on the Kensington Palace grounds, during a cozy dinner of roast chicken at his two-bedroom bachelor pad - and according to the engaged couple, she didn't let him finish his proposal before saying yes.  The royal family announced yesterday that the Prince and the American Actress are engaged.  The couple were set up by a mutual friend and met for a drink on what they described as a blind date.  No wedding plans to speak of as of yet.
Glee star Naya Rivera has been charged with misdemeanor domestic battery after she allegedly hit husband Ryan Dorsey while taking their son for a walk over the weekend.  In the criminal complaint, a Charleston police deputy said that after he arrived on the scene Saturday night, Dorsey said that his wife "had struck him in the head and the bottom lip while the two were taking their child for a walk down the street."  The chief said that Dorsey provided him with a cell phone video recording of him being struck by Naya, and it was at that point the Chief detained Naya and charged her with domestic battery.  Rivera and Dorsey had wed in 2010, divorced in 2011, and were recently spotted together again.  Last month, Rivera told PEOPLE Magazine that "It is what it is, but I'm glad that my family is together" and adding that the reconciliation was a "personal decision."
A Welsh teenager has been found guilty of plotting a terror attack on the day of a Justin Bieber concert in Cardiff.  The 17-year-old of British heritage who cannot be named due to his age, was detained by police on June 30, the same day as Bieber's gig at the Principality Stadium.  It was reported in court that the teen searched online for details about the event's security procedures and had a copy of the concert poster saved to his computer.  Police also found a claw hammer, kitchen knife and note in the boy's backpack upon searching his home. The note saw the teen declare himself as "a soldier of the Islamic State."  Since being charged, the boy had been diagnosed with autistic spectrum disorder, although according to court records, this wouldn't have affected his ability to make decisions.  The teen will remain in custody until a sentencing hearing on Jan. 10, 2018.