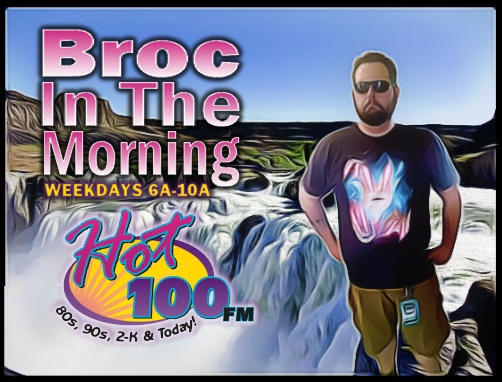 DAY PREP – 11/20/17 - Brought to you by Reclaimed, now at Drop it Express in Heyburn – it's a sweet spot that you have to see to believe!  Open Tuesday thru Friday 1 'til 6 and Saturday from 9 'til noon.  Shop New & found treasures in a surprise boutique!  Find home decor, accessories, furniture and even flannels and jeans for the winter with new items arriving daily!  Find just what you need at Reclaimed inside Drop it Express on the highway in Heyburn between Burley and Rupert.
The Annual Mr. BHS contest will be held at Burley High School in the King Fine Arts Center tonight at 7:00 PM. This event is a joint fundraiser for the Burley High School Business Professionals of America chapter and Burley Special Olympics. Proceeds will be used to pay competition expenses. This year, fifteen senior boys w ill compete to see who will be the new Mr. BHS. Contestants will strut their stuff in various personal style choices and sportswear. They will also show off their talent, and answer impromptu questions. Craig Mills and Bob Withrow will be the Masters of Ceremony.
The 12th annual Mini-Cassia Turkey Trot will be held on Thursday, Thanksgiving Day.  It's a family-friendly 5K designed for participants of all ages and fitness levels.  The course is primarily flat terrain and is stroller and wheelchair friendly. The Mini-Cassia Turkey Trot partners with West End Fire and Rescue, who uses proceeds from the race to benefit local programs that build and strengthen the community.  Prizes and medals are awarded to the top three male and female finishers in three different age-range categories.  You can register online at minicassiaturkeytrot.com, in person at Hurst Chiropractic until noon on Wednesday or register in person from 8 'til 8:30 the morning of the event.  Credit cards WILL be accepted for day-of registration.  The event will begin at West Minico Middle School, which is also where day-of registration will take place.
The 2nd Annual Kick-Off to Christmas is this Saturday at West End Senior Center in Buhl.  Come and join the fun with crafters, vendors, Santa and more.  The event gets underway at 11:00 A.M.
And Black Friday is THIS WEEK!  There are TONS of early-opens, door busters, discounts and more at pretty much every retail establishment in the Valley.  Tune in tomorrow and Wednesday morning for a growing list of the businesses that will participate in the madness – and if you work at or own a business that will be running any sort of Black Friday event, PLEASE send me the info so I can get it on tomorrow's Day Prep.  Just click the "Report Black Friday Event" button at hot100now.com.  There is no cost or fee to get your event and promotion listed.  I'll have the entire list posted on the website as well, and if you want your event to be included, deadline for submission is Tuesday night at 7 P.M. in order for me to include it in Wednesday's broadcast and on the website.  I'll have it on the air the morning of Black Friday during our abbreviated edition of Broc In The Morning as well.  Again, just click the "Report Black Friday Event" button at hot100now.com.
MOVIES TONIGHT
MAGIC VALLEY CINEMA 13 (MAGIC VALLEY MALL):  Justice League, The Star, Wonder, Daddy's Home 2, Murder On The Orient Express, Thor: Ragnarok, A Bad Mom's Christmas, Let There Be Light
CENTURY STADIUM 5 (BURLEY): Justice League, Wonder, Daddy's Home 2, Thor: Ragnarok, A Bad Mom's Christmas
BURLEY THEATER:  The Lego Ninjago Movie
BIG WOOD 4 (HAILEY):  Justice League, Wonder, Daddy's Home 2, Thor: Ragnarok
MAGIC LANTERN THEATERS (KETCHUM): Wonder, Justice League, Murder On The Orient Express, Only The Brave, Thor: Ragnarok, Bad Mom's Christmas, Daddy's Home 2
For showtimes and advance tickets, CLICK ON THE NAME OF THE THEATER ABOVE.
CONCERTS THIS WEEK
TOMORROW, TUESDAY 11.21 – Trans-Siberian Orchestra @ Vivint Smart Home Arena – Salt Lake
FRIDAY 11.24 – Katy Perry @ Vivint Smart Home Arena – Salt Lake
UPCOMING CONCERTS
MONDAY 11.27 – Jewel @ Eccles Theatre – Salt Lake
WEDNESDAY 11.29 – Billy Joel @ Vivint Smart Home Arena – Salt Lake
FRIDAY 12.01 & SATURDAY 12.02 – Pam Tillis & Lorrie Morgan @ Cactus Petes – Jackpot
THURSDAY, 12.07 – Foo Fighters @ Ford Idaho Center Arena – Boise (Nampa)
FRIDAY 12.08 – The Piano Guys @ Vivint Smart Home Arena – Salt Lake
MONDAY 12.11 – Lindsey Sterling @ Idaho Civic Auditorium – Idaho Falls
THURSDAY 12.14 – Lady Gaga @ Vivint Smart Home Arena – Salt Lake
THURSDAY 12.14 – Mormon Tabernacle Choir @ Conference Center of Church Of Jesus Christ of LDS – Salt Lake
FRIDAY 12.15 – Mormon Tabernacle Choir @ Conference Center of Church Of Jesus Christ of LDS – Salt Lake
SATURDAY 12.16 – Mormon Tabernacle Choir @ Conference Center of Church Of Jesus Christ of LDS – Salt Lake
THURSDAY 12.21 – Mannheim Steamroller – Morrison Center – Boise
SATURDAY, 01.20.18 – Flock Of Seagulls @ Cactus Pete's - Jackpot
MAGIC VALLEY FIVE DAY FORECAST
MONDAY:  Showers & 47
MONDAY NIGHT:  Showers & 40
TUESDAY:  Cloudy & 57
WEDNESDAY:  Partly Cloudy & 65
THANKSGIVING:  Mostly Cloudy & 65
 BLACK FRIDAY:  Partly Cloudy & 54
SATURDAY & SUNDAY:  Partly Cloudy & 56
NEXT MONDAY (NOVEMBER 27TH):  Partly Cloudy & 51
MONDAY'S QUESTION OF THE DAY
Question of the Day:  What is the best part of your Thanksgiving meal?  For me, it's the green bean casserole all the way.  Before she passed away, it was my Grandma's brown beans.  It was a combination of brown beans, ground hamburger, onions, sugar, spices, and a whole bunch of other stuff.  Everybody in my family has tried to recreate the greatness, no attempts of which have been successful.  How about YOUR feast?  What's the best part?  (Broc) JOIN THE CONVERSATION ON OUR FACEBOOK PAGE!
HOLLYWOOD
We start off the week by saying goodbye to a few entertainment industry greats.   First, we lost a rock legend on Saturday as Malcolm Young, guitarist and co-founder of AC/DC passed away at the age of 64. Young had been suffering from dementia for the past three years, an illness that forced his retirement from one of the most influencial and referenced bands in rock and roll.  Malcolm co-founded AC/DC with brother Angus Young in 1973.  Malcolm's passing comes just a month after his older brother George Young, the eldest of the Young brothers, passed away.  George had been AC/DC's long-time producer.  It has been a rough year for the youngest Young brother, Angus, who remains in seemingly good health at the age of 62.  Then, Earle Hyman, who was known to millions of Americans as Bill Cosby's father on "The Cosby Show," died on Friday in Englewood, N.J. He was 91.  And finally, yesterday we lost Country music Hall Of Fame Mel Tillis.  Tillis passed away at the Munroe Regional Medical Center in Ocala, Fla. He was 85.  According to his publicist, Mr. Tillis battled intestinal issues since early 2016 and never fully recovered.  The suspected cause of death was respiratory failure. 
The American Music Awards were held last night at the Microsoft Theater in Los Angeles.  Bruno Mars led the way in nominations with eight for the world's biggest fan-voted awards show. He also took home the top award for Artist of the Year, beating out The Chainsmokers, Drake, Kendrick Lamar, and Ed Sheeran - though not all went home empty handed.  The Chainsmokers won favorite Electronic Dance Music artist.  Imagine Dragons won favorite pop/rock duo or group of the year.  Shawn Mendes scored favorite Adult Contemporary Artist.  Lady Gaga took home favorite female pop/rock artist.   The New Artist Of The Year award went to Niall Horan.  And Linkin Park dedicated their win in Favorite Alternative Rock artist to the late Chester Bennington.
And no surprise at the box office over the weekend.  Justice League DOMINATED theaters, coming in number one over the weekend and bringing in a whopping $96 million.  Wonder debuted in second place with $27 million.  Thor: Ragnarok slipped from 1st to 3rd this weekend, bringing in 21.7 million.  Daddy's Home 2 slips two spots to land in fourth this weekend bringing in 14.8 million.  And rounding out the top 5 was Murder On The Orient Express, slipping two spots and bringing in 13.8 million.