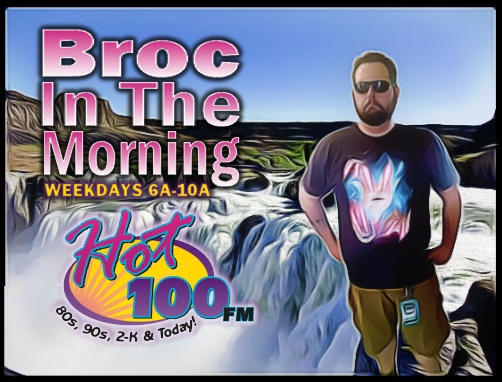 DAY PREP – 07/07/17
If you've ever wanted to know more about who lived in your house, The Twin Falls Library is hosting an intriguing seminar on how to get started researching it using Library resources.  The event is this morning at 10a.  As always, all library programs are free and open to the public.
The Ketchum Arts festival kicks off today, and goes through Sunday.  The Ketchum Arts Festival celebrates over 100 visually enchanting art-filled booths dispersed over Festival Meadows on Sun Valley Road. This year's festival features an array of unique artist's wares like  hand crafted windsocks, ceramics, glass blown delights, handmade wardrobe accessories (hats, scarves, aprons, and tutus), wind chimes for that special corner of your deck, furniture of all kinds, edible treasures, and locally made skin-care.  The festival starts at 10am Friday morning, and if you're after more info, CLICK HERE.
Don't miss the annual Wake in the Snake event this Saturday from Idaho Watersports and Hot 100 FM.  Wake In The Snake is a grassroots wakeboard competition.  It is free to watch but costs to compete.  Bring your sunscreen, sunshade & enjoy an action packed day of riding.  Food & shaved ice will be available for sale at the event.  The action starts at 9am at Burley Golf Course Marina – and if you'd like to enter the competition, click the banner: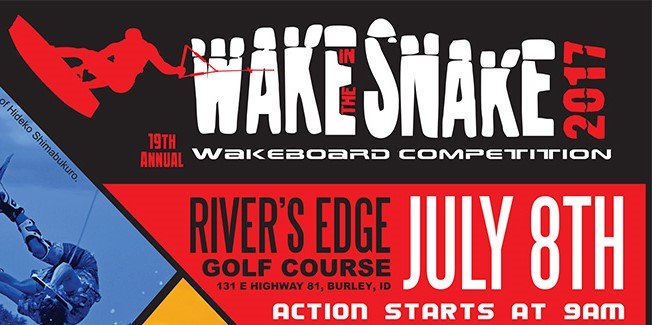 The 30th Annual Shoshone Arts in the Park is this Saturday and Sunday at the Courthouse Lawn in Shoshone, Idaho.  Come down and enjoy festival food, arts and crafts, antiques, trolley and wagon rides, music all day long!  Live music by Tylor & the Train Robbers, Spike Coggins, Evans & French and Prairie Wind - and make sure you join your neighbors for the community breakfast on Sunday Morning.  The event is Saturday from 9:00 am to 6:00 pm and Sunday from 10:00 am to 5:00 pm. For more information CLICK HERE.
MOVIES TONIGHT (FOR SHOWTIMES AND TICKETS, CLICK THE NAME OF THE THEATER.)
MAGIC VALLEY CINEMA 13 (MAGIC VALLEY MALL):  SPIDERMAN: HOMECOMING, DESPICABLE ME 3, THE HOUSE, BABY DRIVER, TRANSFORMERS: THE LAST NIGHT, CARS 3, WONDER WOMAN
CENTURY STADIUM 5:  SPIDERMAN: HOMECOMING, DESPICABLE ME 3, BABY DRIVER, TRANSFORMERS: THE LAST KNIGHT, WONDER WOMAN
BURLEY THEATER:  Smurfs: THE LOST VILLAGE
MAGIC LANTERN THEATERS:   SPIDERMAN: HOMECOMING, THE BEGUILED, THE HOUSE, DESPICABLE ME 3, BABY DRIVER, WONDER WOMAN
MAGIC VALLEY FIVE DAY FORECAST
TODAY:  Sunny & 100
TONIGHT:  Clear & 67
TOMORROW:  Sunny & 100
SUNDAY:  Partly Cloudy & 98
 MONDAY:  Sunny & 96
QUESTION OF THE DAY:  Remember AOL Instant Messenger? MSN Messenger? ICQ? Ah, the good 'ol days. Thinking back to those first instant messenger services and chatrooms and how the 90's shaped our modern day world, what was your very first SCREEN NAME? I can remember mine was DudeRancher - as I was quite the fan of Blink 182, and "Dude Ranch" was the name of their first major-release album. How about yours? Are you still using it somewhere today? (Broc)
HOLLYWOOD
Patton Oswalt is engaged, some 15 months after the tragic death of his wife.  The 48-year-old comedian and actor is set to marry fellow actress Meredith Salenger, 47, their reps confirmed to E! News Thursday.  Salenger posted on her Instagram page a selfie of her and Oswalt, with an image of Dwayne "The Rock" Johnson in his WWE pose photo-shopped on her hand. 
Rob Kardashian and Blac Chyna are battling it out on social media — again.  On Wednesday, Kardashian, 30, took to Instagram to blast his ex Chyna, 29, in a series of extremely graphic and expletive-ridden posts, some of which have since been taken down. Chyna responded to the onslaught of messages in a since-deleted Snapchat post, alleging that Kardashian hit her.  In another post, Kardashian shared a screenshot of an alleged text conversation between himself and "the dude Chyna got caught cheating on me with."  Kardashian shared a screenshot of an alleged text conversation between himself and Chyna, which included an alleged photo of Chyna's exposed privates.  At least we know that the Kardashians are keeping up with the tradition of staying "adult" in front of the public eye.
And Spiderman: Homecoming is the big one opening up in theaters this weekend.  In the film, Thrilled by his experience with the Avengers, young Peter Parker returns home to live with his Aunt May. Under the watchful eye of mentor Tony Stark, Parker starts to embrace his newfound identity as Spider-Man. He also tries to return to his normal daily routine -- distracted by thoughts of proving himself to be more than just a friendly neighborhood superhero. Peter must soon put his powers to the test when the evil Vulture emerges to threaten everything that he holds dear.