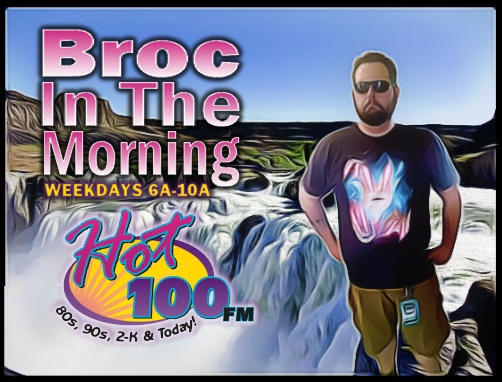 DAY PREP – 07/06/17
If you've ever wanted to know more about who lived in your house, The Twin Falls Library is hosting an intriguing seminar on how to get started researching it using Library resources.  The event is Friday morning at 10a.  As always, all library programs are free and open to the public.
The Ketchum Arts festival kicks off on Friday, and goes through Sunday.  The Ketchum Arts Festival celebrates over 100 visually enchanting art-filled booths dispersed over Festival Meadows on Sun Valley Road. This year's festival features an array of unique artist's wares like  hand crafted windsocks, ceramics, glass blown delights, handmade wardrobe accessories (hats, scarves, aprons, and tutus), wind chimes for that special corner of your deck, furniture of all kinds, edible treasures, and locally made skin-care.  The festival starts at 10am Friday morning, and if you're after more info, CLICK HERE.
Don't miss the annual Wake in the Snake event this Saturday from Idaho Watersports and Hot 100 FM.  Wake In The Snake is a grassroots wakeboard competition.  It is free to watch but costs to compete.  Bring your sunscreen, sunshade & enjoy an action packed day of riding.  Food & shaved ice will be available for sale at the event.  The action starts at 9am at Burley Golf Course Marina – and if you'd like to enter the competition, click here: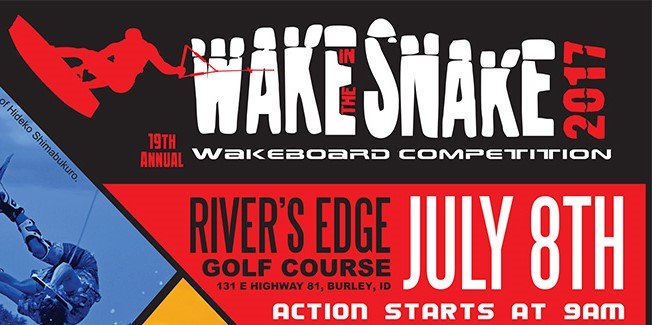 The 30th Annual Shoshone Arts in the Park is this Saturday and Sunday at the Courthouse Lawn in Shoshone, Idaho.  Come down and enjoy festival food, arts and crafts, antiques, trolley and wagon rides, music all day long!  Live music by Tylor & the Train Robbers, Spike Coggins, Evans & French and Prairie Wind - and make sure you join your neighbors for the community breakfast on Sunday Morning.  The event is Saturday from 9:00 am to 6:00 pm and Sunday from 10:00 am to 5:00 pm. For more information CLICK HERE.
MOVIES TONIGHT (CLICK ON THE THEATER NAME FOR SHOWTIMES AND TICKETS)
MAGIC VALLEY CINEMA 13 (MAGIC VALLEY MALL):  DESPICABLE ME 3, HE HOUSE, BABY DRIVER, TRANSFORMERS: THE LAST NIGHT, ALL EYEZ ON ME, CARS 3, ROUGH NIGHT, THE MUMMY, WONDER WOMAN, PIRATES OF THE CARRIBEAN: DEAD MEN TELL NO TALES & GUARDIANS OF THE GALAXY VOL 2
CENTURY STADIUM 5:  DESPICABLE ME 3, BABY DRIVER, CARS 3, TRANSFORMERS: THE LAST KNIGHT, WONDER WOMAN
MAGIC LANTERN THEATERS:  THE BEGUILED, THE HOUSE, DESPICABLE ME 3, BABY DRIVER, WONDER WOMAN, PARIS CAN WAIT, TRANSFORMERS: THE LAST NIGHT
QUESTION OF THE DAY:  I'm always amazed by this trick, but never thought I'd have it happening daily in my house.  Somehow, my wife has taught one of our younger cats how to play fetch.  Her favorite is a crinkled receipt.  If you crinkle a receipt, regardless of where you're at or where SHE'S at, she'll come running, and play fetch for as long as you'll toss the receipt.  What amazing trick can YOUR pet do?  (Broc)
HOLLYWOOD
The people behind Spiderman: Homecoming are expecting BIG numbers at the box office.  Industry tracking says that the newest installment of the Spiderman franchise could gross anywhere from $85 million to $110 million during its opening weekend. The studio is hedging its bets lower, at around $80 million.  The movie is opening this weekend in 4,341 North American locations, 392 of which will screen in Imax. Previews will kick off at 3,450 theaters tonight as well. Reviews for "Homecoming" have been strong — it currently holds a 92% on Rotten Tomatoes. The movie has also consistently dominated social media in recent weeks, due in good part by consistent and well-received marketing.
And now, we state the obvious.  Streaming music is HUGE, and growing rapidly every day.  A report published yesterday by Nielsen Music shows that music streaming platforms such as Spotify, Apple Music, Tidal and others delivered a total of 184.3 billion on-demand audio streams, up from 113.5 billion during the same period a year ago, for an increase of 62 percent.  Those same streaming services surpassed a milestone in March, when over 7 billion songs were accessed across the platforms.  But music streaming's success came at a cost: total album sales - including purchased downloads and physical albums - declined by 18 percent, which was in part due to a 24 percent drop in digital track sales and a 20 percent drop in digital album sales.  I don't know about you, but I'm still a fan of going out to the store and buying the CD the day it comes out.
And Kathy Griffin made every headline on every news outlet for a few days - but then she seemed to just kind of go away... but her name certainly hasn't vanished from the eyes of the feds.  The comedian "has been interviewed by the Secret Service, in-person, for over an hour... and the investigation still not closed.  Griffin has not held back on insulting Trump despite the ongoing controversy surrounding her art piece.  She's still taking to social media to blast the prez any chance she gets.