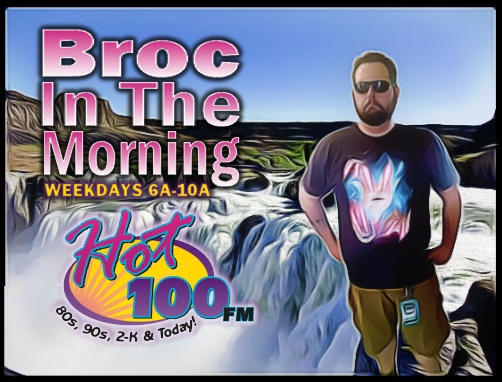 DAY PREP – 07/05/17
Twin Falls Tonight kicks off its season on Wednesday night at the new temporary location in the parking lot behind Rudy's and Sav-Mor Drug.   I'll be there broadcasting live at 5 with the concert starting at 6.  The season kicks off this year with live music from The Generator Saints – and as always, cold drinks, delicious food, and a great place to get together with friends and family.  Again, the NEW location for this year's concerts is located in the parking lot behind Rudy's and Sav-Mor Drug. FOR FULL LISTING OF DATES AND BANDS, CLICK HERE.
 If you've ever wanted to know more about who lived in your house, The Twin Falls Library is hosting an intriguing seminar on how to get started researching it using Library resources.  The event is Friday morning at 10a.  As always, all library programs are free and open to the public.
The Ketchum Arts festival kicks off on Friday, and goes through Sunday.  The Ketchum Arts Festival celebrates over 100 visually enchanting art-filled booths dispersed over Festival Meadows on Sun Valley Road. This year's festival features an array of unique artist's wares like  hand crafted windsocks, ceramics, glass blown delights, handmade wardrobe accessories (hats, scarves, aprons, and tutus), wind chimes for that special corner of your deck, furniture of all kinds, edible treasures, and locally made skin-care.  The festival starts at 10am Friday morning, and if you're after more info, CLICK HERE.
Don't miss the annual Wake in the Snake event this Saturday from Idaho Watersports and Hot 100 FM.  Wake In The Snake is a grassroots wakeboard competition.  It is free to watch but costs to compete.  Bring your sunscreen, sunshade & enjoy an action packed day of riding.  Food & shaved ice will be available for sale at the event.  The action starts at 9am at Burley Golf Course Marina – and if you'd like to enter the competition, CLICK HERE.
The 30th Annual Shoshone Arts in the Park is this Saturday and Sunday at the Courthouse Lawn in Shoshone, Idaho.  Come down and enjoy festival food, arts and crafts, antiques, trolley and wagon rides, music all day long!  Live music by Tylor & the Train Robbers, Spike Coggins, Evans & French and Prairie Wind - and make sure you join your neighbors for the community breakfast on Sunday Morning.  The event is Saturday from 9:00 am to 6:00 pm and Sunday from 10:00 am to 5:00 pm. For more information CLICK HERE.
MOVIES TONIGHT - Click on theater for showtimes & tickets.
MAGIC VALLEY CINEMA 13 (MAGIC VALLEY MALL):  DESPICABLE ME 3, HE HOUSE, BABY DRIVER, TRANSFORMERS: THE LAST NIGHT, ALL EYEZ ON ME, CARS 3, ROUGH NIGHT, THE MUMMY, WONDER WOMAN, PIRATES OF THE CARRIBEAN: DEAD MEN TELL NO TALES & GUARDIANS OF THE GALAXY VOL 2
CENTURY STADIUM 5:  DESPICABLE ME 3, BABY DRIVER, CARS 3, TRANSFORMERS: THE LAST KNIGHT, WONDER WOMAN
MAGIC LANTERN THEATERS:  THE BEGUILED, THE HOUSE, DESPICABLE ME 3, BABY DRIVER, WONDER WOMAN, PARIS CAN WAIT, TRANSFORMERS: THE LAST NIGHT
MAGIC VALLEY FIVE DAY FORECAST
QUESTION OF THE DAY:  Question of the Day: Last night, an equipment malfunction knocked out power to tens of thousands of Idaho Power customers in Twin Falls and Wendell for hours - INCLUDING yours truly. With the crazy winter we had, the flooding this spring and now the heat this summer, it's likely that MOST of us have been through a power outage of some sort this year. When the lights go out and the clocks go dark, what is the FIRST thing you realize you can't go long without? It took all of three seconds to realize that without power, I don't have the internet. That was panic #1. You? (Broc)
HOLLYWOOD
Bad news for Ed Sheeran's 19.2 million Twitter followers.  In an interview with The Sun published Monday, the singer-songwriter said he's no longer active on the social media platform. "I've actually come off Twitter completely.  I can't read it. I go on it and there's nothing but people saying mean things. One comment ruins your day," the 26-year-old revealed. "The (hard part) for me has been trying to work out why people dislike me so much."  A lot of the recent hate towards Sheeran has come from Lady Gaga fans.  Gaga's fans have been trolling Sheeran since earlier this year. After his Beats Radio 1 interview with Zane Lowe, some of her fans assumed he threw shade in her direction. "I do not want to be the kind of artist who has had two successful albums and then feels invincible.  I have to know when to listen to people, or I'll end up like those artists you've interviewed in recent years.  You've seen them become the biggest artists in the world, and then suddenly they will say, 'I know everything!'  And just after, they are no longer at the top," Sheeran said at the time, without naming names. "The smartest thing to do is listen to people who know I do not want to do the Super Bowl years later, after my biggest success, just to prove I'm still relevant."  In true Gaga fashion, she came to his defense the day after the interview published.  On Instagram, she said "What an incredible talented artist I LOVE ED @edsheeran deserves all our love and respect like all humans do," she wrote on Instagram. "I wish all people on the internet would be positive and loving and apart of creating an online community that is kind and empowering, not hateful and mean. No reason to tear down an artist simply because they are on top. Work harder to be kinder everybody. That should be your first duty to humanity."
Some call it art... some call it expression... some call it filth - but MOST celebrities who decide to take their clothes off for the world to see don't wait as long as Celine Dion has.  A photo was posted on Vogue magazine's Instagram page on the Fourth of July, which shows the 49-year-old singer sitting on a plush chair with her arms folded and legs crossed, wearing nothing and clutching a white garment, during a trip to Paris.  Naked photos of Dion have never been released before.   She did, however, pose topless for V magazine in 2012, wearing a pair of long black gloves while folding her arms over her chest.
John Blackwell Jr., who performed with Prince as his drummer for 15 years, died yesterday.  He was 43.  Blackwell was considered a master drummer and was known for his unique style of drumming.  It was discovered last year that Blackwell had two brain tumors that eventually led to his passing.  His wife posted the announcement on his Instagram account, "My husband incredible drummer John Blackwell Jr. passed the way peacefully in my company today. Thanks God for his life and thanks everyone for their support."  A GoFundMe page was set up to help cover his medical bills that reached more than $78,000 in donations as of last night.