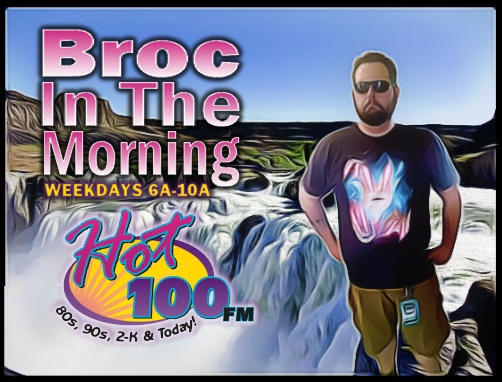 DAY PREP 06/30/17
The Gooding Community Theater presents Peter Pan today, tomorrow and Saturday.  Tickets are five bucks at the door with all proceeds going toward future performances.  The shows begin at 7p each night and will be held at the Gooding High School.
The Freedom Fest Fourth of July celebration is this weekend in Jerome!  Festivities will start at 2 p.m. Saturday at North Park. The celebration, presented by Community Spirit Committee, will feature music and live entertainment, children's activities, vendors, food, and a beer garden. The fireworks display will follow at dusk Saturday night at Jerome High School, 104 Tiger Drive.
It's Sagebrush Days this weekend in Buhl.  Sagebrush Days features a tractor pull at 5 p.m. Sunday at the Buhl Rodeo Grounds, admission is free; and a community church service and a performance by Magic Valley Jubilee, 6:30 p.m. at Eastman Park in Buhl; bring lawn chairs. Food and drinks will be available for purchase.  Festivities continue on Monday with the annual Trout Festival downtown.  The Trout dinner starts at 4 p.m., with music by Copperhead at 7 p.m. Local vendors and a beer and wine garden will be set up and available.  Hit up  Buhlchamber.org for more info.
Twin Falls Tonight kicks off another season next week with live music from The Generator Saints!  Join us Wednesday in our new temporary location in the parking lot behind Rudy's & Sav-Mor Drug for music, dancing, cold drinks, great food and more.  Broc will broadcast live from 5 'til 6 getting you pumped up and ready for the action.
MOVIES TONIGHT
MAGIC VALLEY CINEMA 13 (MAGIC VALLEY MALL):  DESPICABLE ME 3, HE HOUSE, BABY DRIVER, TRANSFORMERS: THE LAST NIGHT, ALL EYEZ ON ME, CARS 3, ROUGH NIGHT, THE MUMMY, WONDER WOMAN, PIRATES OF THE CARRIBEAN: DEAD MEN TELL NO TALES & GUARDIANS OF THE GALAXY VOL 2
CENTURY STADIUM 5:  DESPICABLE ME 3, BABY DRIVER, CARS 3, TRANSFORMERS: THE LAST KNIGHT, WONDER WOMAN
BURLEY THEATER:  THE FATE OF THE FURIOUS
MAGIC LANTERN THEATERS:  THE BEGUILED, THE HOUSE, DESPICABLE ME 3, BABY DRIVER, WONDER WOMAN, PARIS CAN WAIT, TRANSFORMERS: THE LAST NIGHT
FORECAST
TODAY:  Sunny & 86
SATURDAY:  Ptly Cloudy & 93
SUNDAY:  Sunny & 91
MONDAY:  Sunny & 97
QUESTION OF THE DAY:  I have a friend who called for advice on who to hire to fix his dishwasher yesterday (if anyone needs help on finding someone to fix something that's broken, they call me because they know I can NOT fix ANYTHING by myself and MUST know a guy who knows a guy)... so anyways, the story goes like this.  His father-in-law was visiting and decided he'd clean their dishwasher while he was in town and bored, but while doing it - he found some sippy straws and what he thought was a marble in the dishwasher. So he threw it all away. He leaves the next day - and all of a sudden the dishwasher won't drain.  He called a plumber friend of theirs over who took it apart enough to see that his father-in-law ACTUALLY threw away the ball that regulates the dishwasher draining... and it wasn't a marble at all.  They've dubbed it "The $300 Marble" as that's what their plumber friend had guessed it would cost to fix.  Everybody has a story like this.  What's YOUR $300 marble?  Q-tips down the toilet netted us a hefty bill a while back.  How about you?  (Broc) JOIN THE CONVERSATION ON FACEBOOK
HOLLYWOOD
An R2-D2 droid that was used in several "Star Wars" films has sold at auction for nearly $3 million.  The auction house Profiles in History said the 43-inch tall unit that was compiled from parts used throughout filming of the original trilogy sold for $2.76 million at an auction Wednesday.  There was no information about who purchased the droid, which was the most expensive item offered in a movie memorabilia auction that included numerous props from the "Star Wars" franchise. Other items up for sale included Luke Skywalker's lightsaber from the first two films, which sold for $450,000 and Darth Vader's helmet from the original film sold for $96,000.
Does Niall Horan want more than just friendship from Katy Perry?  Katy Perry put Niall Horan on blast during an interview earlier this week — but it was all out of love! She said "Niall's amazing, I love him. I see him around all the time.  He's always trying to get my number to, like, maybe flirt with me?  But I'm like, I could babysit you! I'm like your mom!"  Now, Niall wants Katy to STOP BEING MEAN!  In an interview after Katy's statements, he begged Katy to "Stop being mean to me!" He said "She's just finding any excuse now just to patronize me and go around spreading rumors about me. I just want to be your friend!" It sounds like most of it's all in fun, but maybe he DOES want something more - as he wrapped up the conversation saying "She's talking like she's about 55 years older than me.  She's not that much older than me."   Oddly enough, my wife is a little more than 9 years older than I am – and we've made it for eleven years and counting!
Professional golfer Rickie Fowler made one military family very happy Wednesday at the Quicken Loans National.  Playing a practice round, Fowler used a special caddie, SFC Bryane Greene, on the 18th hole. Greene had just returned to the States after three and a half years overseas, and Fowler helped give he and his family a special reunion.  The two enjoyed a casual stroll down the 18th fairway. Fowler, not pleased with his second shot, jokingly made sure everyone knew he miss hit it, and it was not Greene's fault.  It was about that point that Greene's family spotted him , and rushed out onto the green to greet him with tears and hugs. CLICK HERE TO WATCH THE VIDEO OF THE EMOTIONAL MOMENT