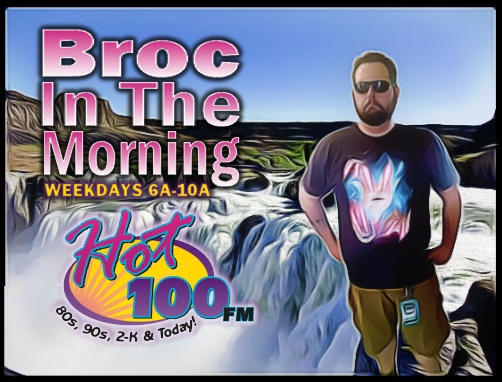 DAY PREP 06/27/17
Twin Falls "Finally Home!® Homebuyer Education classes get underway again today at the College Of Southern Idaho.  The class can help you navigate the home-buying process, find the right lender, avoid costly mistakes, get a better interest rate, and may even help you qualify for down payment assistance. To date, nearly 65,000 Idahoans have benefited from attendance. Finally Home! is a program of Idaho Housing and Finance Association.   Preregistration is required at www.finallyhomeidaho.com.  The classes are today and tomorrow and Wednesday from 6 'til 8:30 in Room 276 of the Taylor Building on the campus of the College Of Southern Idaho.
The Gooding Community Theater presents Peter Pan this Thursday, Friday and Saturday.  Tickets are five bucks at the door with all proceeds going toward future performances.  The shows begin at 7p each night and will be held ad the Gooding High School.
The Freedom Fest Fourth of July celebration is this weekend in Jerome!  Festivities will start at 2 p.m. Saturday at North Park. The celebration, presented by Community Spirit Committee, will feature music and live entertainment, children's activities, vendors, food, and a beer garden. The fireworks display will follow at dusk Saturday night at Jerome High School, 104 Tiger Drive.
It's Sagebrush Days this weekend in Buhl.  Sagebrush Days features a tractor pull at 5 p.m. Sunday at the Buhl Rodeo Grounds, admission is free; and a community church service and a performance by Magic Valley Jubilee, 6:30 p.m. at Eastman Park in Buhl; bring lawn chairs. Food and drinks will be available for purchase.  Festivities continue on Monday with the annual Trout Festival downtown.  The Trout dinner starts at 4 p.m., with music by Copperhead at 7 p.m. Local vendors and a beer and wine garden will be set up and available.  Hit up Buhlchamber.org for more info.
MOVIES TONIGHT - CLICK ON THE THEATER'S NAME FOR SHOWTIMES
MAGIC VALLEY CINEMA 13 (MAGIC VALLEY MALL):  TRANSFORMERS: THE LAST KNIGHT, ALL EYEZ ON ME, CARS 3, ROUGH NIGHT, THE MUMMY, CAPTAIN UNDERPANTS, WONDER WOMAN, PIRATES OF THE CARRIBEAN, GUARDIANS OF THE GALAXY VOL 2 & GUARDIANS OF THE GALAXY VOL. 2
CENTURY STADIUM 5:  TRANSFORMERS: THE LAST KNIGHT, CARS 3, THE MUMMY, WONDER WOMAN, ROUGH NIGHT
BURLEY THEATER:  BOSS BABY (Burley Theater showings are Friday through Tuesday ONLY)
MAGIC LANTERN THEATERS:  TRANSFORMERS: The Last Knight, CARS 3, WONDER WOMAN, MEAGAN LEAVEY, PARIS CAN WAIT and ROUGH NIGHT.
FORECAST
TUESDAY:  Sunny & 84
WEDNESDAY:  Sunny & 84
THURSDAY:  Partly Cloudy & 83
FRIDAY:  Sunny & 89
QUESTION OF THE DAY:  We're less than a month into summer break and I overheard my co-workers talking about how their kids are complaining that they're "bored" and there's "nothing to do" at home. While my son has NOT complained of any such boredom, I have reason to believe that if we took the WiiU and Xbox away for even a single day, the boredom would become just unbearable. So, who else has a kid that uttered those words already? It ain't even July and your kid is already in an all-out battle with boredom. Bonus points if the kids called you at work to tell you that "there's nothing to do". (Broc)
HOLLYWOOD
And now, a not-always-reliable tabloid squashes some not-so-reliable rumors for us ONCE AND FOR ALL!  Brad Pitt is not dating Sienna Miller or Elle Macpherson, contrary to recent reports.  This, according to Us weekly.  The tabloid says Pitt, who as the whole world knows split from wife Angelina Jolie in September 2016, attended the Glastonbury Festival over the weekend and was spotted at the event on Saturday night with Miller.  The so-called "source" says "Brad was there with Bradley Cooper. Sienna is also good friends with Bradley Cooper. They were all hanging out as friends and there's nothing going on there."  Whoever these sources may be, they claim that Pitt has been focusing on himself and his kids since his nasty split from Jolie last year.
Kim Kardashian is getting Mom-Shamed for sharing a picture of Saint West in a FRONT facing car-seat. California mandates rear-facing car seats for kids until they're at least 2 years of age, and on Saturday, she shared a photo of her son, who's just 18 months old, where he is clearly sitting forward-facing.  I remember this lesson when my wife and I first had to learn the ins and outs of carseatism - and it is, as a matter of fact, a pretty big deal.  The stats show that children up to 23 months old are 75 percent less likely to die or sustain serious injury in a rear-facing car car seat than a forward-facing one.  So YEAH, shame on you, Kim Kardashian!
Beyoncé and JAY-Z reportedly took their newborn twins home from the hospital late last week, according to TMZ. The newborns' first home? A luxurious more home than you-or-I-could-ever-even-imagine $400,000-per-month Malibu rental.  But it wasn't just the twins Beyoncé took home this past week: The multi-Grammy-winning singer dominated the BET Awards on Sunday night, winning five of the seven categories she was nominated for, including best female R&B/pop artist and album of the year (for Lemonade).