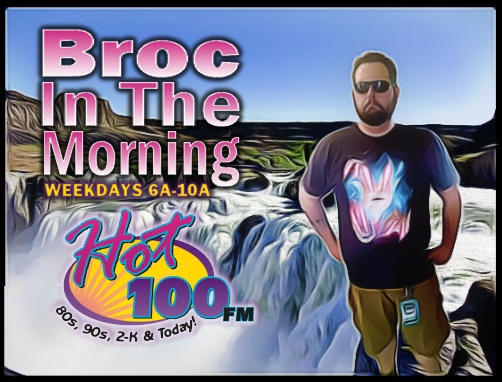 DAY PREP 06/26/17
Twin Falls "Finally Home!® Homebuyer Education classes get underway again today at the College Of Southern Idaho.  The class can help you navigate the home-buying process, find the right lender, avoid costly mistakes, get a better interest rate, and may even help you qualify for down payment assistance. To date, nearly 65,000 Idahoans have benefited from attendance. Finally Home! is a program of Idaho Housing and Finance Association.   Preregistration is required at www.finallyhomeidaho.com.  The classes are today, tomorrow and Wednesday from 6 'til 8:30 in Room 276 of the Taylor Building on the campus of the College Of Southern Idaho.
The Gooding Community Theater presents Peter Pan this Thursday, Friday and Saturday.  Tickets are five bucks at the door with all proceeds going toward future performances.  The shows begin at 7p each night and will be held ad the Gooding High School.
The Freedom Fest Fourth of July celebration is this weekend in Jerome!  Festivities will start at 2 p.m. Saturday at North Park. The celebration, presented by Community Spirit Committee, will feature music and live entertainment, children's activities, vendors, food, and a beer garden. The fireworks display will follow at dusk Saturday night at Jerome High School, 104 Tiger Drive.
It's Sagebrush Days this weekend in Buhl.  Sagebrush Days features a tractor pull at 5 p.m. Sunday at the Buhl Rodeo Grounds, admission is free; and a community church service and a performance by Magic Valley Jubilee, 6:30 p.m. at Eastman Park in Buhl; bring lawn chairs. Food and drinks will be available for purchase.  Festivities continue on Monday with the annual Trout Festival downtown.  The Trout dinner starts at 4 p.m., with music by Copperhead at 7 p.m. Local vendors and a beer and wine garden will be set up and available.  Hit up  Buhlchamber.org for more info.
MOVIES TONIGHT
MAGIC VALLEY CINEMA 13 (MAGIC VALLEY MALL):  TRANSFORMERS: THE LAST KNIGHT, ALL EYEZ ON ME, CARS 3, ROUGH NIGHT, THE MUMMY, CAPTAIN UNDERPANTS, WONDER WOMAN, PIRATES OF THE CARRIBEAN, GUARDIANS OF THE GALAXY VOL 2 & GUARDIANS OF THE GALAXY VOL. 2
CENTURY STADIUM 5:  TRANSFORMERS: THE LAST KNIGHT, CARS 3, THE MUMMY, WONDER WOMAN, ROUGH NIGHT
BURLEY THEATER:  BOSS BABY (Burley Theater showings are Friday through Tuesday ONLY)
MAGIC LANTERN THEATERS:  TRANSFORMERS: The Last Knight, CARS 3, WONDER WOMAN, MEAGAN LEAVEY, PARIS CAN WAIT and ROUGH NIGHT.
FORECAST
TODAY (MONDAY):  Sunny & 97
TONIGHT:  Clear & 64
TOMORROW (TUESDAY):  Sunny & 84
WEDNESDAY:  Sunny & 84
THURSDAY:  Partly Cloudy & 83
FRIDAY:  Sunny & 89
QUESTION OF THE DAY:  Question of the Day: The first Magic Valley 4th of July celebration was held in Hazelton over the weekend - and while I was a bit under the weather and couldn't attend, I've heard from others it was fantastic! As we all start making our plans to bring friends and family out to annual 4th of July celebrations, who do YOU think in Southern Idaho puts on the best fireworks show? When are they holding their celebration this year? (Broc)
HOLLYWOOD
Transformers:  The Last Knight debuted at #1 at the box office over the weekend with 45 million dollars – a pretty low opening weekend compared to previous releases in the franchise but oddly enough had an ENORMOUS opening in China.  In China alone, it did 123 million dollars – keeping China on top of the countries in love with the Michael Bay action franchise.  This was actually the SOFTEST opening of any Transformers movie out in recent years.  Cars 3 and Wonder Woman tied for 2nd place with 25 million each.  In 4th was 45 Meters Down with 7 million, and rounding out the top 5 was All Eyes On Me with just under 6 million.
Facebook anymore seems right behind Google in taking over the world, and now it looks as if they'll try their hands at TV.  Facebook Inc. is in talks with Hollywood studios about producing scripted, TV-quality shows, with an aim of launching original programming by late summer.  Facebook is hoping to target audiences ages 13 to 34, with a focus on the 17-to-30 range. The company has already lined up "Strangers," a relationship drama, and a game show, "Last State Standing," the report said.
A juror in the Bill Cosby sexual assault trial described how several people broke down in tears in the deliberation room as the jury struggled to reach a consensus.  One of the jurors described the most intense moment he could remember, saying there was about four people crying in the room. One was out in the hallway pacing, visibly upset.  After more than five days and some 52 hours of deliberation, the jury wasn't able to reach a unanimous decision, resulting in a mistrial.  As we covered last week, the judge wants to see a new trial within 120 todays... prosecutors have up to a year to re-file charges.